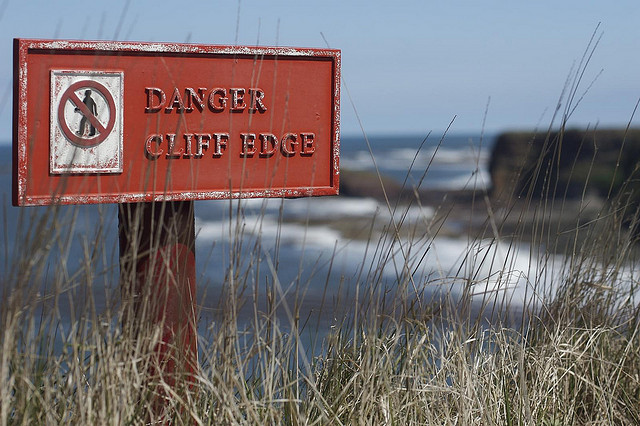 The other day I was asked:
I am interested in buying a unit but strata levies are $900 per annum on old medium size block of 12 units. When I enquired with unit next door they pay $400 strata levies per annum.

Is this possible to have two strata neighbours so different? This is 50 years old building & not maintained well at all!
My reply was yes, yes it is possible for two neighbours to be so different.
Buildings are very individual, much like people. They could be identical buildings built from the same plans by the same builder, next door to each other, and still be different. The residents, the maintenance, even the quality of the build has different impacts and contributes to different buildings.
Of more concern to me is that $400 is very low for strata levies. It makes me think something could be missing. Actually $900 is minimal as well.
But Low Strata Levies Are Good, Right?
Low strata levies are good if that is genuinely how much it costs to run the body corporate.
If its not genuinely how much it costs and levies are being kept artificially low for whatever reason, that's a indicator of poor management.
Problems will arise in the future. Either the levies will need to be raised considerably to cover the actual costs plus any deficits, or, special levies may need to be issued to collect funds to make up for the shortfalls.
What Keeps Strata Levies Artificially Low?
I've discussed before how to find units with low body corporate fees. That relates to the structural issues of the building itself, it's location and the facilities offered. This is an example of what will genuinely keep levies low.
But there are some things that will artificially keep strata levies lower than they would likely be. They are;
not appointing a strata manager; or
not collecting sinking funds; or
not undertaking maintenance needs; or
levies are funded by the developer; or
levies are under collected
Not Appointing A Strata Manager
In smaller buildings one of the major yearly costs is going to be the strata manager. Consequently some buildings will elect to self-manage and handle all the functions of the committee themselves.
Self managing a scheme would easily save $500 per annum in levies. Whether or not that's a good thing will depend on how well the committee is performing. Some do very well, others, not so much.
And it's those who are self managing and not doing a good job that are artificially keeping levies low.
If there are problems they will compound and eventually a strata manager will need to resolve the issues, and that will be just as expensive and time consuming as it sounds. At a minimum levy hikes are assured just to cover the cost of the manager.
Not Collecting Sinking Funds
Believe it or not there are buildings out there who've collected so much in their sinking funds that they just don't need any more. A sinking levy must still be issued so they issue a NIL levy.
When you're purchasing it's something to look out for because sooner or later those levies are going to resume. It's not a problem, enjoy while you can, but be aware the levies will eventually rise.
Conversely there are plenty of body corporates who don't collect much in the way of sinking levies at all. For some schemes, standard format plans mainly, this is because they don't have a lot of common property.
For others it's short sighted and will eventually lead to problems.
Not Undertaking Maintenance Needs
Not undertaking maintenance needs is another way of saving levies that will probably turn out to be a problem. Buildings need maintenance. It furthers their "life" and keeps them functioning well.
Plus, small problems ignored can quickly turn into large problems that require expensive solutions.
Sometimes choosing not to undertake maintenance is simply juggling of priorities which is something smart committees do. Further examination of the records will usually let you know why and with what goal in mind.
Levies Are Funded By The Developer
With new buildings many lots will be sold off the plan, however usually a fairly large percentage will still be owned by the developer. Consequently a fairly large percentage of the levies must also be paid by the developer.
As you can imagine on the whole they're not too keen on this idea, so, in order to keep costs as low as possible they use their staff and or contacts to fund as much work as they can whilst the building is new and relatively unsettled.
And by keeping the levies low they also attract purchasers.
Again this is not really a problem. Sit back and enjoy low levies whilst you can, but, be aware, the levies will rise considerably over the first few years as costs increase along with the increase in residents as the developer sells out.
Under-collection of Levies
This is the one to look out for.
Sometimes body corporates don't collect as much as they need. And, as we all know, if you spend more than you collect you end up in debt. The problem with debt is eventually it needs to be repaid.
Under-collection of levies usually happens when none of the lot owners is taking any interest in the affairs of the body corporate. The levies may have been set at that rate years ago and it's never been reviewed since.
It's a problem. Costs do not remain they same. At the minimum levies will increase yearly in line with CPI increases. Stagnant levies will eventually burn through all funds and require lot owners to contribute more.
Find Out Why The Strata Levies Are Low
Low levies can be a boon to both investors or owner occupiers.
They can also be a harbinger of a more comprehensive problem.
Do a strata search prior to finalising your purchase to find out. At worst you'll know what is happening and at best you'll be in a position to walk away or renegotiate.
If you enjoyed this article or found it useful please share it around. Thanks, I really appreciate it.