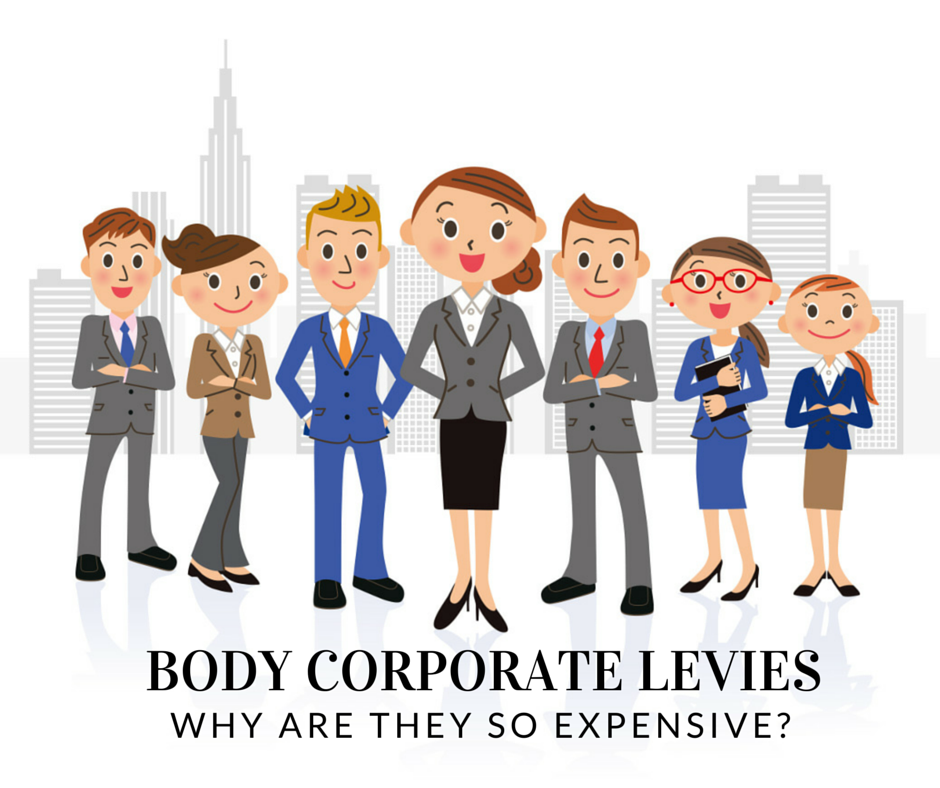 One of the first questions people ask when they're buying a unit is "how much are the levies?" It's a smart question because it does no one any favours to buy a property they can't afford to hold. The body corporate levies are a large part of those holding costs.
Savvy buyers take the current body corporate levies and factor in increases when deciding whether or not a property is affordable.
That's because body corporate levies do rise, and they rise almost every year. And that's without accounting for "unexpected fees" that may crop up in response to stimuli, like a major weather event, a dispute or renovation.
In fact if your body corporate levies are not increasing it's actually an indicator of a potential problem.
The high cost of body corporate levies is a consequence of the way schemes are run.
How high are your levies?
Any discussion of fees needs to acknowledge that body corporates have different needs, facilities and problems, and consequently different body corporate levies.
Body corporate levies differ vastly from scheme to scheme and are a reflection of several factors including:
Size and style of the common property
Location
Materials
Facilities
These are only the physical factors that will influence the cost of running a particular scheme. In addition other issues like building defects and how they're addressed will also have a large impact on financial needs.
Another big factor will be the success of management. An excellent body corporate manager is a big plus for any scheme. Poor management will have flow on effects for years.
That's true of the Committee as well. Sometimes Committees can be determined to keep levies as low as possible, which sounds good, but isn't when it sacrifices needed works. Committees who spend money because they can are not helpful either.
There are a lot of factors that can impact on body corporate levies that are particular to the individual scheme itself, which is why a pre purchase strata report is so essential before your commit to joining a scheme.
I cannot stress enough: strata schemes are individual.
Having acknowledged that the rest of this article is about why body corporate levies as a whole are so expensive.
A body corporate engages professional workers
The key reason that body corporate levies are so high, other than the cost of the scheme's facilities, is that nearly everything gets done by a paid professional.
Body corporates are heavily legislation in an attempt to protect people's rights in a joint ownership and living situation.
The irony is that those same systems that are intended to protect are also generating so much complexity that professional workers have become the norm.
There are complex legislative requirements regarding meetings, finances and keeping of records, so much so that the best option for most schemes is to pay a body corporate manager to undertake those tasks.
The same applies to repairs and maintenance. The sheer number of tasks required to upkeep a reasonable size building often turn out to be so numerous and onerous to arrange that it really is simpler to just have someone on retainer to take care of it all.
The body corporate manager and building manager are keep players in most schemes but they are only the tip of the iceberg.
Legislation requires complex documentation such as Sinking Fund Forecasts, Insurance Valuations, Fire Safety Reports, Workplace Health & Safety reports and Asbestos reports. These are all common body corporate reports required by various legislations. An entire market niche has spawned to provide them.
Solicitors with expertise in body corporate matters is another booming segment. Strata issues are complex, there's lots of legislation and plenty of case law and more importantly the situations and budgets that demand and allow professional intervention.
All of these different groups of people provide services to body corporates, all at a cost. And that cost is your body corporate levies.
Why pay professional workers?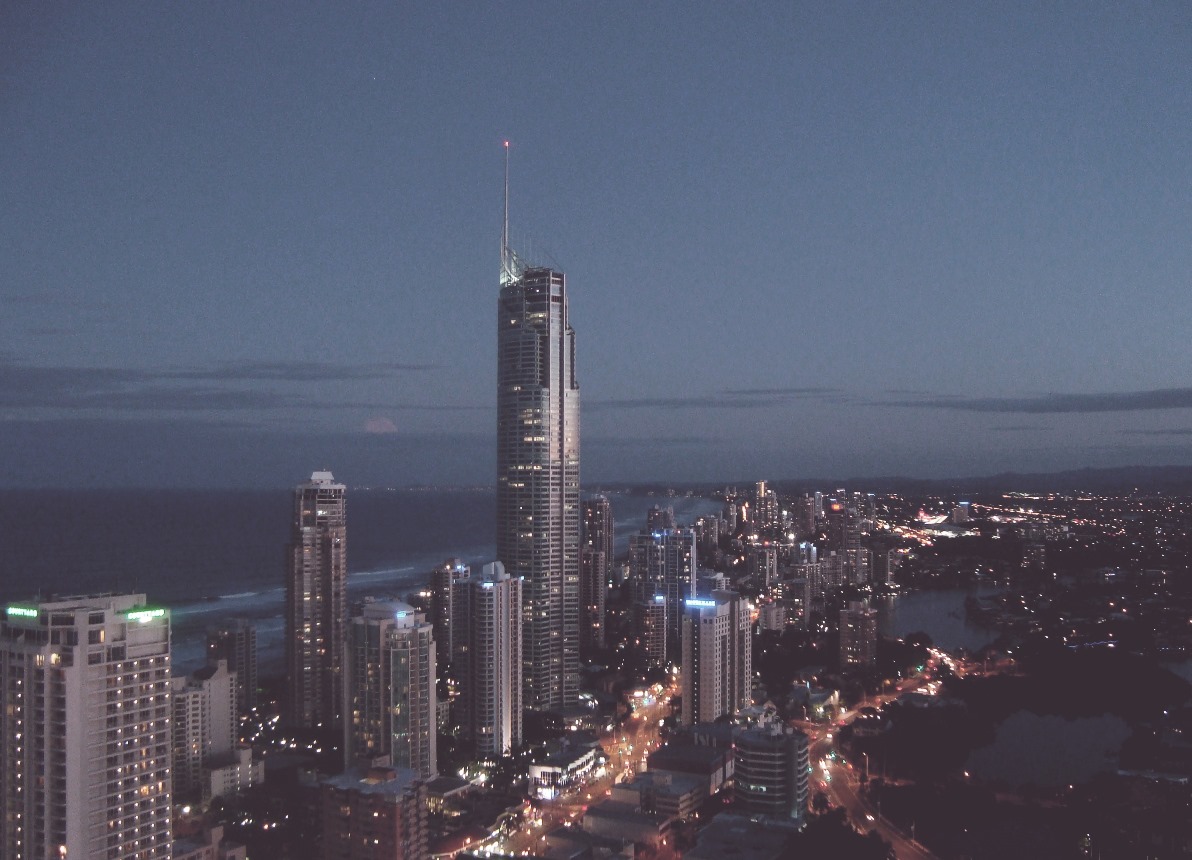 Q1 is an iconic Gold Coast building. It is also very large. Committee meetings for the Q1 have been known to run upwards of 10 hours. Can you imagine volunteering 10 hours of your life, every 6 – 8 weeks, to make decisions for your neighbours and co-investors?
Ok, not many buildings are this large or require this much work from their Committees.
That said, all buildings will require a fair amount of time and attention from their volunteer Committees, and that's without undertaking any major works.
If everything within a body corporate is setup to fairly share costs incurred then what about leadership functions? Is it fair to expect some people to devote time to necessary management so that others can just forget about it altogether?
It seems to me that a fair off-set of the time that volunteers invest is paying professionals to implement the decisions. That way the majority of the work is actually equally shared between the lot owners through utilisation of their joint finances.
Yes it makes for higher body corporate levies, but it's a more equitable split of resources.
Or course that's just my opinion. There are many smaller body corporates who are reliant on one or two lot owners to pick up the bulk of the work around a scheme including doing mowing or cleaning themselves. Self-managing the body corporate records is a good example.
And it is a fabulous strategy for keeping levies low.
The off-set is that works may not be completed to a professional standard, and more importantly the whole scheme may be left without infrastructure if the person doing those works suddenly stops.
The benefits of professional workers
I often think if I had a cook and a cleaner I would be so much happier and my stress levels would reduce considerably.
Sadly I don't have a cook or a cleaner and that's because they're unlikely to do it for free and I choose not to pay. And it is a choice, in the language of Financial Advisers, an off-set.
For a body corporate the choice is to pay. You get to enjoy the cleaner and the pool person and the handy Accountant who takes care of the nasty business of making sure everyone pays. The lights are always on when you come home, the garage door opens, the lift comes when it's called.
And in the unlikely event that it doesn't you make a phone call and someone else deals with it.
A body corporate is a lifestyle choice, and a rather nice one at that.
The off-set is you have to pay for it. And that is what your body corporate levies are for.
Luckily body corporates take advantage of economies of scale by sharing the cost of these services over a group of people thereby making the lifestyle choice more affordable for more people.
Why levies increase year to year
When you're calculating holding costs of a body corporate it's important to factor in increases.
Body corporate levies should increase year to year at least in line with CPI.
The body corporate is just another consumer, the same as you and me or the any local business. Price increases that affect us also affect the common property.
For instance, when the carbon tax was about to be incorporated into electricity prices the Strata Communities Australia sent a fact sheet to body corporate managers to help them calculate how much common property power costs were likely to increase so budgets could be increased correspondingly.
Most body corporates will also have a number of contracts that they've entered into for supply of services. The Body Corporate Management Agreement and the Caretaking Agreement are the most common.
Each of those agreements usually include a clause that increases the contractor's salary incrementally at the end of each contract year, by a fixed percentage, or CPI, usually whichever is the higher.
So body corporates are set up to hire professionals to help them manage the scheme and those same contracts automatically increase year on year. An increase in costs translates to an increase in body corporate levies.
Ironically just as having contractors increases the need for increases it can also be a significant factor in decreasing the amount of levies. Good contractors are constantly looking for ways that they can add value by reducing costs or increasing service.
Conclusion
Units are often touted as the poor cousin to house ownership but I don't think of them that way at all. Body corporates come in so many different sizes and shapes that if home ownership is your thing then you can still do that whilst still taking advantage of the higher levels of service and appearance.
In many ways the body corporate lifestyle is a choice for luxury, or at least few obligations for maintenance.
The off-set is body corporate levies.
How involved are you with your property? Leave a comment and let us know.