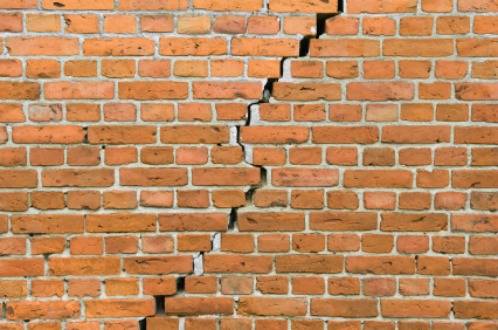 For the most part body corporates are well managed, fiscally sound, have a great mix of residents and make for good investments.
Sometimes though, they're not any of those things and the results can be incredibly costly and stressful.
Body corporate problems come up in all sorts of areas, some easily dealt with, some not so much, and sometimes things just go completely pear shaped. I've seen a lot of different issues over the years but even I get surprised at how some scenarios play out.
That's the problem: buildings are individual. They have different mixes of plans, materials and locations. Two buildings could be built next to each other from the same plans with the same materials and they'd still be different.
With so many variables it's impossible to name all the potential issues that can and do arise, which is a bit of a problem for potential investors.
That said, when I do a search I am looking at five main areas where body corporate problems arise.
1. Financial Stability
Body corporates are legal entities like you or me or the local shop. They have bank accounts, lodge tax returns and enter into credit contracts just like every other legal entity.
And just like you or me or the local shop a body corporate can run into financial trouble and even go bankrupt.
And that's a problem because body corporates rarely go bankrupt. Instead, in times of trouble, body corporates look to their members, the lot owners, to contribute more funds.
If you're potentially planning on joining a body corporate it's vital to be satisfied with the financial stability of the scheme.
There are key performance indicators  such as debt ratios and cash levels, that can tell you how a body corporate is performing and an examination of what's going on with the building will give you an indication of likely future changes.
2. Legislative Compliance
There are a significant number of acts that impact on the management of a body corporate, other than just the BCCM Act 1997 which governs how a body corporate is managed.
Pool safety legislation requires pool safety certificates, fire safety legislation requires systems and measurement and workplace health and safety legislation creates all sorts of obligations, like asbestos registers.
For body corporates it certainly increases the cost of management and can be frustrating. The reality is that legislation has been passed for a specific reason and non-compliance can lead to fines and penalties and of course the natural consequences the legislation is seeking to avoid.
Compliance with legislation is important and non-compliance tells it's own story.
Strong management is vital for a body corporate to meet it's obligations and thrive.
The committee, with the help of contractors, run the body corporate. Given that most committee members are volunteers who juggle their existing work and home lives with the demands of sometimes very complex body corporates it's easy to see where problems can come up.
Good management drives legislative compliance and fiscal strength and it also helps the body corporate operate in an environment which is essentially, lets face it, a group of virtual strangers who've ended up living together.
One of the strongest benefits of a body corporate is the ability to create a safe, secure, supportive environment where people love to live.
Unfortunately there's one slight hiccup. People.
Body corporates thrive when there are clear, enforced rules. Sadly, not everyone likes to obey the rules and disputes do erupt. That can be anything from noisy neighbours through property damage all the way up to criminal activity.
The affects of disputes can be very damaging, ranging from an uncomfortable home environment to arbitration and costly court cases.
In any body corporate the term "building" really means common property. A lot of things can go wrong with common property. Roads crack, roofs leak, windows don't seal, any number of potential issues can arise.
New buildings tend to have unresolved building defects. Older buildings require refurbishment and replacement of infrastructure. And of course accidents can happen any time.
Which doesn't necessarily mean there's a problem. New buildings have warranties, older buildings have built up sinking funds specifically to fund works and every building is insured.
The problem is that doesn't actually mean there isn't an issue. Builders go broke, sinking funds can be woefully lacking and sometimes insurers won't pay. In short, building condition is a bit of a wild card.
Its All Interconnected
These are the five main areas where I look for body corporate problems and my reports are structured to address these issues. Each of these areas contribute to the overall health of a body corporate, but, issues in one area seldom stay that way.
Problems with finances will affect repairs and maintenance, problems with leadership can lead to legislative non-compliance or disputes with other owners. Each area must play its part for real strength.
Most body corporates are well managed and maintained, issue reasonable levies consistently and experience minor issues that are quickly dealt with. Sometimes though, they aren't.