The body corporate is responsible for managing the common property. In fact that's a nice simple definition of what a body corporate really is.
Common property is the area that is not contained within the lot. That's not really clear so lets look at some examples.
Two Types Of Body Corporates
There are two types of body corporates; Building Format Plans (BFP) and Standard Format Plans (SFP). The simplest way to think about these differences is BFP's go up and SFP's go out.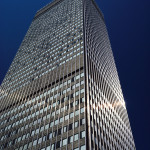 Apartment buildings, whether they're giant high-rises with hundreds of lots, or the much more common three-story-walk-up, or something in between, they all still extend upwards and they are all BFP's.
The common factor with BFP's is that they share external walls and internal areas, such as hallways and foyers.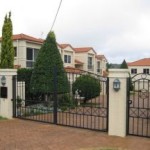 Gated communities and their big brothers, master planned communities, are examples of SFP's.
The common factor with SFP's is that the lots are usually self contained buildings, though they may be duplex or triplex buildings, set within a wider precinct of similar lots with similar buildings.
Some body corporates may be a mixture of BFP and SFP.
The big differences between the two types of buildings is what is and isn't common property.
Examples of Common Property
The examples given below are by no means comprehensive; body corporates are complex and very different from each other and I recommend you check the details for your body corporate.
Common property in BFP is generally going to include: the land on which the building stands including gardens, pools and anything within that land, the basement(s), the entrance ways, the reception / hallway area on every floor (unless said area has been granted as exclusive use), lifts and / or stairwells, external windows and doors to the extent they are situated in a boundary wall separating the lot from common property, balustrades and of course the roof.
Common property in a SFP is going to include the front gate if any, any land that is not included in a lot, roadways, swimming pools, drainage, electrical and water mains to the boundaries of the lot(s).
LEARN THE COMMON PROPERTY IN YOUR BODY CORPORATE
The biggest issue regarding body corporate's is whom is responsible for what. The lot owner is responsible for everything contained within the lot, including exclusive use areas.
It is important to know the boundaries of your lot so that you can work out whom is responsible for what. For instance a leaking exterior window. In a BFP this is a body corporate responsibility, in a SFP a lot owner responsibility.
To find out if your lot is a BFP or a SFP check your survey plan*. A Building Unit Plan (BUP) is a BFP and a Group Titles Plan (GTP) is a SFP. A Survey Plan (SP) may be either and which it is will be noted on the plan.
The survey plans will set out the boundaries of the common property and the lot and whether or not the body corporate is a building format plan or a standard format plan, or both.
*NOTE: Survey plans, which include BUP's, GTP's and SP's, are different from exclusive use plans contained in the Community Management Statements.