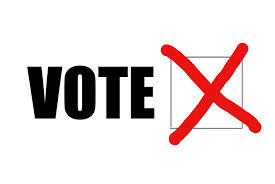 This week in Purchase or Pass a two bedroom, one bathroom, clean and tidy lot in a good location with pleasing aspect was the subject of discussion. The catch: One lot owner has a 75% majority holding within the building.
The panel of experts unanimously agreed they would pass on this opportunity, despite each believing the lot itself would have made a great investment.
Why is that?
Majority Rules In Body Corporates
With body corporate's it really does come down to majority rules, and if one person is the majority lot owner, well, they rule.
It's a question of votes. If one lot owner holds 50%, or more, of the votes then they have the power to pass, or not pass, any ordinary motion they choose. A 75% holding will allow one lot owner to pass the majority of resolutions the body corporate may consider.
In addition the positions on the committee are likely to be filled by the majority owner, which means, within the structure of legislation, they can do what ever they choose. They can:
control what maintenance is, or isn't, done
decide to undertake works to improve the body corporate
control the levies collected and raise or lower as suits there needs
enter into contracts with service providers
alter the by-laws (if 75% or more holding)
If there is a majority lot owner in a body corporate it is possible that the balance of lot owners will have no voice in how their home is run. It's a not a particularly nice position to be in, which is why the panel of experts passed on this investment.
A More Significant Issue
A more significant issue that arises with majority ownership is the potential for financial difficulty.
This is something that happens a lot, usually with new or additional developments. The developer builds and registers the lots. Some  transfer to new lot owners however they're left with substantial holdings until they can sell them.
All lots must pay levies, and sometimes, when a majority owner has many lots, they don't all get paid.
In a short amount of time substantial levies in arrears accrue and the body corporate runs out of cash. In these circumstances it often falls to the other lot owners to prop up the owner substantially behind on their levies.
Majority lot owners do come up in body corporates. It's important to know in advance so you can make an informed decision prior to settling a contract.
How do you find out? A body corporate records search will highlight a majority lot owner affecting the running of the body corporate.