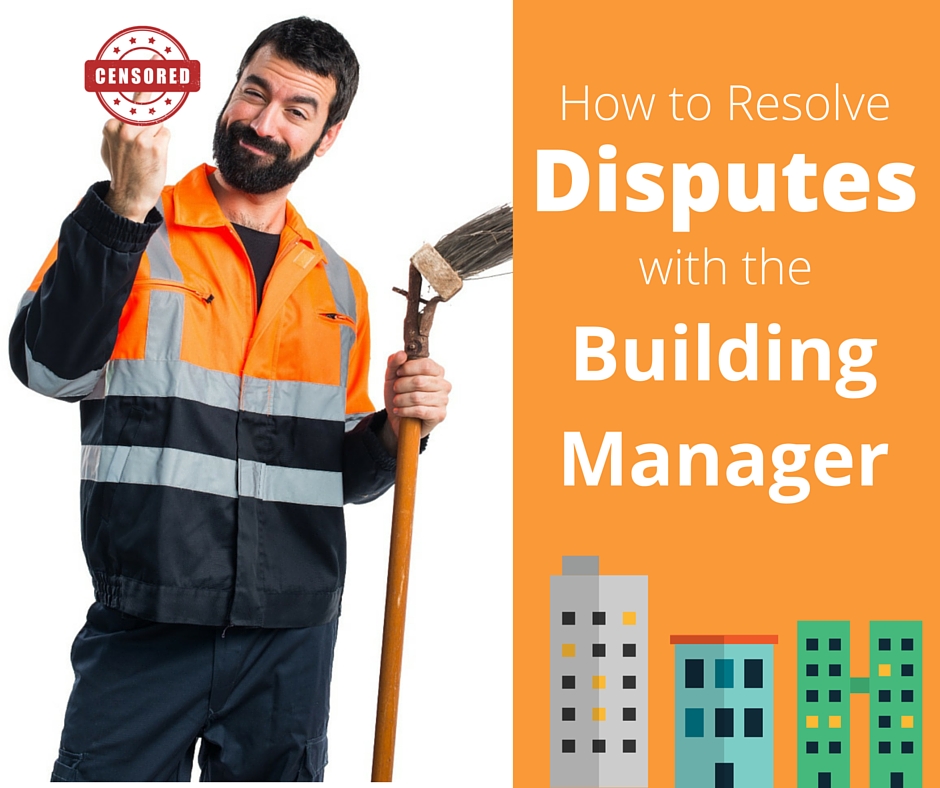 I've had a lot of queries recently from committee members asking how schemes deal with disputes with the Building Manager.
The majority of schemes over 20 lots will have a Building Manager / Onsite Manager / Caretaker / Independent Contractor (all different names that refer to the same position) appointed under Management Rights agreements.
For a lot of those schemes the bulk of their yearly administrative levy cost will go toward paying the Building Manager.
A Management Rights purchase by contrast will start around $750,000 and can be many millions of dollars. The majority will cost between $1 and $2 million.
There's a lot of money tied up in Management Rights, for both parties. As you can imagine, getting value for money is at the top of everyone's mind.
The bulk of this article is going to be about the Caretaking Agreement and more specifically what happens when disputes arise.
And I should warn you up front: this is probably not going to be good news.
Management Rights Agreements
The first thing you need to be aware of when dealing with Building Managers is to know that the appointment contracts are important documents.
They will should contain everything required around how the contracts will operate, the responsibilities of each party and what happens if either party doesn't come to the party. They will include:
• The term of the agreement including options for renewal
• The tasks expected of the contractor, including what, when and how often
• The remuneration payable by the body corporate
• An annual increase in remuneration
• Opening hours of an office if applicable
• Limitations for either party
• What to do in the event of a dispute
• When and how a contract may be terminated
The second point to take on board is that these are contracts. They are not "body corporate" contracts, they are commercial contracts and as such their operation has little to do with body corporate legislation.
This is an important point to remember because any dispute that leads to legal action, which sadly almost all of them do, the remedies being sought are for breach of contract rather than breach of body corporate legislation.
If you have a dispute the first thing to do is to read the contracts and see what it is that the parties have all actually agreed to.
Then, if you're sure you have a breach, there is a process to follow.
A Process for Resolving Disputes with the Building Manager
Firstly, in all circumstances check your own agreements first as they may outline a different process.
Secondly there are some assumptions I'm making here. They are: that the committee is the one seeking resolution of a breach, they're doing so because a valid breach exists and the breach continues unabated despite the steps taken.
The process for resolving disputes with the Building Manager is:
 An Event Happens – more likely a series of non-performance of contracted duties
 A verbal notice to remedy with clear instructions and time frames is given
 A written notice to remedy with clear instructions and time frames is sent to the Building Manager
 Repeat the above – it's a good idea to give lots of scope in this phase, keeping a written record of everything
 A formal Breach Notice is issued to the Building Manager (how and when a breach notice can be issued will should all be set out in the contract)
 Dispute resolution attempts are made; Negotiation of an agreement, possibly formal conciliation, most likely lots of correspondence
 The committee put forward a motion to a general meeting that the Management Rights Agreements be terminated
 The motion is resolved by the lot owners
 The Building Manager is notified of the Termination
 A court confirms the Termination. A court is not required to confirm the action but you better believe the manager will be trying to have the termination declared void both via Body Corporate Adjudication and QCAT.
The bad news: This is a legal process and the body corporate should embark on it only with the help of a legal professional. Yes it's expensive, yes there may be additional hoops because of your by-laws and restricted issues and ye,s you're more than likely going to incur the ire of some lot owners.
The thing is, the Building Manager has a lot to lose and will almost certainly refer to their Solicitor, probably immediately the first formal letter arrives.
The even worse news: It is very difficult to terminate a Management Rights agreement. Many schemes try but it rarely succeeds.
Which is not to suggest that this process is not followed consistently, and successfully. The most common outcome of the procedure is that the Management Rights are sold to a new operator in return for the scheme dropping the action.
Admittedly it's a roundabout sort of solution and it doesn't address wider issues, but by that point everyone is usually sufficiently beat up enough to want the whole matter to disappear.
Be aware, other cases are resounding wins for Building Managers.
Before You Issue A Breach Notice
If any scheme is having an issue with their Building Manager the first thing they need to do is review the contracts.
Get familiar with the wording. This is the sticky part because if you follow this route of enforcing compliance the terms and their interpretation will be predominantly what you're arguing about.
Make sure what you're asking them to do is included in the contract. You cannot breach a Building Manager for a task they have not contracted to do. This may seem like an obvious point but you'd be surprised how many committees have argued this point. Unsuccessfully I might add.
Keep track of all the ways you've spoken to the caretaker. Write if you can. Verbal conversations don't carry the weight of written.
Have the discussions minuted in committee minutes. This is essential for both the making of your case and getting the other lot owners on board. They need to see the committee has done all it can do before they take the step of terminating the contracts.
Give them many opportunities to resolve the problem. Document each one of course, but give them the chance.
If you breach the Caretaker and it comes to legal action, which is the usual response, then you will need to be able to make your case. In all instances the body corporate must be able to demonstrate they have given reasonable notice that has not been complied with.
Be aware this is a difficult process to go through. It's frustrating, costly and stressful. Remaining calm and considered when pursing resolution is vital. Never lose sight of the fact that resolution, not winning, is the aim.
Something that some schemes try is to withhold payment of the monthly contract sum in order to force compliance. Withholding payments is never a good idea. On the contrary you'll simply create more bad blood with the Manager, make the scheme look mulish and open yourself to a counter-claim of non-payment.
And finally, I cannot stress strongly enough that this is a complex procedure with many variables. Seek legal advice.
Negotiation is a Far Better Option
All good contracts will should have some form of mediation nominated for when disputes arise. Discussion and negotiation are going to be your best option moving forward.
As the Office Commissioner Body Corporate put it
Conciliation can help those involved to:
• have a say, listen to one another and suggest solutions
• reach their own agreement and not have one decided for them (as happens with adjudication)
• develop or maintain good relations—especially important if they live in the same building
• give everyone involved useful information which might prevent further disputes.
Building Managers are key professionals in the life of a body corporate. A dispute with the Building Manager is not only going to be costly but it's also going to generate a tense atmosphere around the property and compromise the ability of the management team to work together.
If you can resolve the process without dragging the matter through court and having one party or the other's will enforced on the other so much the better.
A functional relationship with the Building Manager is vital to the success of a scheme. And after all, functional or not, you've still got to pay for it.