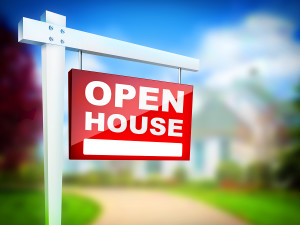 Body corporates have rules, and quite a lot of them. Most body corporate by-laws will include a rule about marketing a lot, or more specifically, whether or not you can put up a for sale sign.
In some cases the answer will be a definitive NO!
Others will be a definite yes, go ahead.
In most cases though permission will need to be sought from the committee. A request, in writing will be necessary (email is fine).
Check the by-laws for your body corporate. The by-laws are contained within the Community Management Statement.
If you do need permission email the Secretary of your body corporate via the body corporate manager. Be precise. Outline the size and shape of the sign and where you would like to position it.
When permission is granted do follow the guidelines as set out in the approval. If you do not the committee will most likely order you to take the sign down.
Can I Have An Auction?
To hold an auction on the common property of a building you will need the permission of the committee, if the by-laws do not expressly prohibit.
Contact the body corporate manager for advice and if you do need to submit a request in writing, again be as precise as you can.
How About An Open House?
You can open you home to whomever you please, however, crossing the common property and touring the facilities is governed by the body corporate, and there will be more rules. Again, refer to the by-laws and contact your body corporate manager or committee if you are unsure. Also:
If there is some form of security door or gate its unlikely you will be  allowed to open that security and allow free access. Entry to the body corporate should be individually monitored. You will likely require at least two people, one person at the entrance and another on the lot.
Any person allowed into the property will become visitor or invitee of the lot owner and, as such, the lot owner will be responsible for any damage or nuisance the invitee causes on the common property.
Try to avoid large groups of people who may get in the way of the residents of the body corporate. Nothing annoys people quicker than problems using their home.
Most committees and body corporate managers will sincerely want to help you with your plan to sell. To avoid problems during the process remember to be respectful of others rights and abide by the rules and you should have a fuss free sale.