Pre Purchase Strata Reports
When you buy a unit or apartment its
important

to make sure you know

what you're really buying

Finding a property you love is so exciting. You can just see the possibilities! But finding the property is only the first step

Smart buyers do due diligence research, like building and pest inspections, to help them decide if the opportunity is really right for them.

An important part of the due diligence research for a unit or apartment is a pre purchase strata report.

Along with your unit or apartment you will also be buying membership in the body corporate, the entity that owns and manages common property by and for lot owners.

That membership comes with added responsibility and risk. Understanding what's happening in the scheme that might affect you is vital for smart decision making.

Make sure you know what you're really getting into!
---
Body corporates hold
common property jointly

for all the owners. Shared property means

shared risk.

When you buy a unit or apartment you automatically join the body corporate with all the rights and responsibilities that go along with it.

Units and apartments come with all sorts of wonderful amenities like pools and spas, saunas and steams, tennis courts and function rooms, even libraries and cinemas! All set waterfront or in beautiful parks or gardens.

It's the power of communal investing that makes that sort of lifestyle, once only the province of the wealthy, available to regular people like you and me. If two or ten or hundreds of us pool our resources look what we can do.

We can create a lifestyle that's truly amazing.

Unfortunately the downside of these facilities is you have to pay for them and that's exactly what body corporate levies are: your portion of the communal costs of running a building or complex.

Body corporates are just like any other building, just bigger and more complex, and they can develop serious issues. Unfortunately as a member of the body corporate and a lot owner you will be expected to contribute toward fixing those issues.

What could possibly go wrong?

These are some examples of real problems in body corporates located right here in South East Queensland
A once off special levy of $95,000 payable in one lump sum - seriously, how would you manage that!
A building that leaked so thoroughly mould grew like grass on ceilings and walls.
A large high rise that didn't have enough money to pay the electricity bill.
A restraining order to keep an owner from entering the premises and hurting other owners and residents.
A three year old building with so many defects an Engineers Report showed it nearly derelict.
These are extreme examples of course.
For instance, It is rare to see special levies over $30,000, and even then its still unusual. Most special levies are under $10,000 all up. By far the majority of special levies are under $500. A $95,000 special levy is astronomical and means there's something very dire going on.
Even with a $95,000 special levy it still doesn't mean the property is a total disaster. It will all depend on your goals and resources as well as the contract terms you've negotiated.
That's assuming you know about it.
There are lots of real estate horror stories out there, not only those relating to units and apartments. Only body corporates give you the opportunity to find out what's happening before you commit to buying.
You can
investigate

what's happening

before you commit

to buying.

As a potential purchaser you have a right to know what you're getting into

Body corporates have strict rules about how they must make decisions, including the requirement to record all general and committee meeting decisions and their voting.

These minutes of meetings, along with the building documents, correspondence and financial records make up the body corporate records.

Lot owners and other interested parties have the right to view the body corporate records, or appoint an agent, like MyBodyCorpReport.com.au, to do it for them.

When you enter into a contract to purchase a lot in the body corporate you become an interested party.

You / your agent may inspect the body corporate records.

A Pre Purchase Strata Report is a report that summarises the inspection of body corporate records by a specialist strata search agent.

We wade through the documents

You read the summary and make your decision
Order your pre purchase strata report now
By completing your order you will appoint MyBodyCorpReport.com.au your agent to inspect the body corporate records
A

pre purchase strata report

is a tool. It provides a clear, in depth snapshot of the body corporate, its financial position, management and issues.

It will allow you the buyer to ...
Walk away, at your discretion,

from any contract where you've

inserted a clause*

allowing you time to obtain a pre purchase strata report and be satisfied with it's contents.

Orientate yourself to what's happening,

so you can understand any issues and, should the situation warrant it, confidently renegotiate a better purchase price or conditions with the Seller.

Reassure yourself

that all is well, the scheme is well managed and maintained and financially sound, and the opportunity really is everything you hoped it would be. Congratulations.
*Look out for the search symbol below for an example of a contract clause
Real Estate sales are market driven and employ the concept of Caveat Emptor or Let The Buyer Beware. So if you buy a property that turns out to have problems, ouch! 
That's why smart buyers make their contracts subject to due diligence reports like pest inspections. 
For units you get a lot and membership in the body corporate and that comes with all the same risks as other properties, and some extra ones as well.
To make sure you can cancel the contract add a condition to the contract. See an example below how you can do that.
If you haven't made the contract subject to conditions that's OK too. Try and get a search within the Cooling Off Period.
This will allow you to cancel the contract if conditions within the body corporate don't suit you. 
There is a reason why people sell their properties, and that reason could very well be issues in the body corporate. 
But not all buyers are the same. What is a serious drawback for me might be a sterling opportunity for you. We all have different resources and goals.
Keep that in mind if the pre purchase strata report shows detrimental circumstances in the strata scheme. 
Consider, what would make the property more attractive? Would a lower purchase price make the risk more palatable?
Maybe renegotiation is a good next step. 
Not sure how to renegotiate? Speak with your conveyancer or solicitor. They are professional negotiators, and they're there to help you.
The goal with any property is to get a deal that suits you.
Body corporates can be very complex which is why this website contains lots of information about the various things that can and do go wrong.
That said, the majority of body corporates, by far, are well maintained, fairly managed and financially sound. They have well behaved communities and make for sound investments.
How that is demonstrated in a pre purchase strata report is by checking all the boxes, showing few or only minor ongoing issues and a solid history of quick and equitable responses to issues.
With pre purchase strata reports, less is best.
And just by reading the report and getting up-to-date with the issues ongoing in the scheme you'll educate yourself, possibly better than some of the existing lot owners.
---
A
pre purchase strata report

is an

investigation

of a body corporate.

There are five key areas where body corporates develop costly and stressful problems. Our pre purchase strata reports investigates each one.
Financial Position:

Lot owners fund body corporates. Don't end up funding someone else's debt.

Building defects:

A sound building is a sound investment. What condition is common property?

Management:

Poor leadership causes many issues and almost always ends up costing owners more.
​

Legislative Compliance

: There are many acts the body corporate must comply with to avoid negligence.

Disputes

: Communal living requires sharing and consideration, which can be hard to achieve.
What's in our pre purchase strata report?
---
Our reports are designed to be read by someone who doesn't know a lot about body corporates, yet still be packed with all the information a strata or legal professional needs to see.
Included is...
We want you to be able to decide if this scheme is right for you, and we want you to be able to do that with a clear, concise and thorough report that's easy to read.
Order your pre purchase strata report now
The clock is ticking! Order your report now, before your contract becomes unconditional and you can't walk away or renegotiate.
---
See what our customers have to say...
I would highly recommend this report to anyone buying a unit
As a Queensland purchaser who resides in Malaysia I really relied on MyBodyCorpReport.com.au's expertise.
Using the report I was able to negotiate a reduction in the purchase price of $2,500 to cover the cost of upcoming building and maintenance issues which I would not have known about otherwise.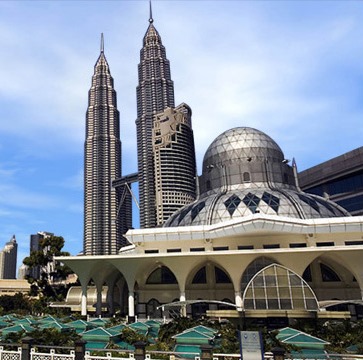 Emily Georgiadis Malayasia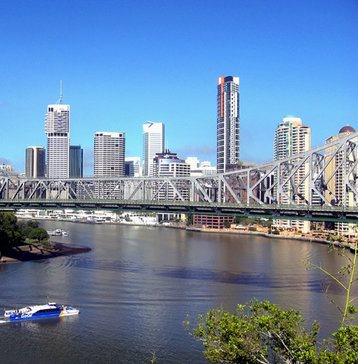 James Wilkin Brisbane
This report is very impressive ...
... and you've just saved me from buying a property that would be a bad investment. Thanks.
Thank you for providing a great service. I will use you again.​
Just wanted to let you know of my absolute satisfaction with this report...
Much more detailed than I expected so thank you very much.
I look forward to using your service again.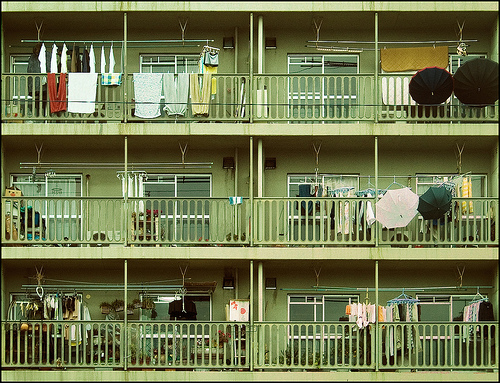 Simon Plummer Brisbane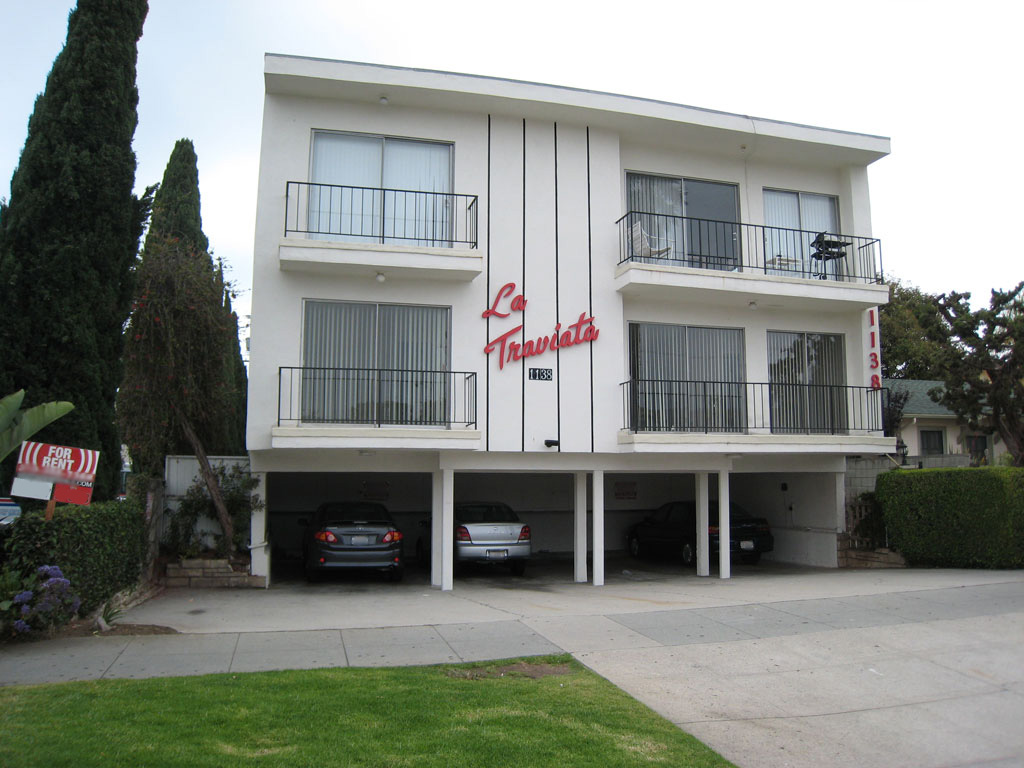 Timna Green Brisbane
Thank you so much!
I just wanted to express my sincerest thanks and appreciation for your response to my questions yesterday. It was so good to gain some clarity and to understand my concerns were not unfounded. It gave me a lot of food for thought and helped me to reach a decision.
I cannot express how fortunate I feel that I found your website and requested the pre-purchase Strata Report. It was worth every cent and to have your follow up answers to my questions has been superb.
---
Order your pre purchase strata report now
All orders for pre purchase strata reports must be in writing: we need to prove we're allowed to look!
---
Frequently asked
Questions
What clause should I add to my contract?
Add the following clause to your contract to allow you to cancel at your discretion should circumstances be prejudicial.
"This contract is conditional upon and subject to a satisfactory pre-purchase strata report to be obtained within 7 days."
Where do you search?
We are based on the Gold Coast and inspect records in the Brisbane, Gold Coast, Ipswich area. That body corporate records must be located in this area, although the building may actually be anywhere in Queensland.
What do you actually do?
When we do a body corporate records search we attend where ever the records are kept and read them. Usually there's hundreds of thousands of pages of documents. We know what we're looking at though and what's important. We read the documents and summarise them in an easy to read report that highlights issues that will be likely to affect lot owners.
How long does it take?
Most pre purchase strata reports are completed within 3 - 5 business days. The only delay would be caused by problems with accessing the records or greater than usual demand. We will let you know when you can expect to receive the report so you can make plans.
I have specific questions. Can I ask them?
If you have particular questions ask away. We will look for those things that would generally affect all lot owners but if you can tell us your personal queries, such as you've seen a building defect or there's a change that may have needed approval, it will give us a target to search for. Please do let us know.
What if my contract is already unconditional?
If your contract is already unconditional then you've missed the opportunity to walk away or renegotiate. A pre purchase strata report will still orientate you to what is happening within the scheme.
What if you can't proceed with the Search?
As soon as your order is received we try and make contact with whomever manages the records. Occasionally there may be delays. We will communicate with your about any delay and if necessary cancel the order. If you've already paid for your report you will be refunded in full.
What if the strata report doesn't highlight any issues?
We can only report on what is contained within the records. Glaring holes in the records would be noted, but that's not the same as nothing to report. Less is actually best. You chosen scheme may be doing an excellent job and have nothing to report!
$260 (incl. GST)
Order a pre purchase strata report for your lot now!
"If a car you were thinking of buying had a service record, you'd look at it. A body corporate has that service record. Take the opportunity to look at it!"
---
P.S.: Remember you only have this one opportunity. Once the contract settles you're committed good or bad. Order your pre purchase strata report right now so you can walk away before its too late.