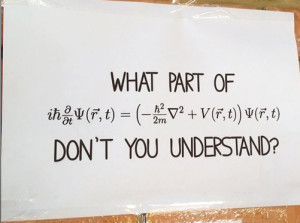 I read with interest this article by Helen Collier-Kogtevs on the API Magazine website called Five Questions To Find An A-list Property Solicitor.
What stood out for me was this:
 …For instance, when you're buying a strata titled property like an apartment or unit in Queensland, you'll receive a body corporate disclosure statement as part of the process.

If you're handling your legals yourself, how will you know how to interpret this statement? I've reviewed them before myself and I barely know what I'm looking at.
I have prepared thousands and thousands of section 206 disclosure statements over the years and I can assure you, they're not that complicated. But of course, everything's relative and what's easy to me isn't necessarily easy for others.
What is a section 206 disclosure statement?
One of the problems with people buying lots in body corporates is a lack of understanding that along with your lot you're buying membership in a body corporate. Not only that, the membership will come with some hefty financial responsibilities.
Apparently it came as a nasty surprise when levy notices started turning up.
To address this problem section 206 disclosure statements were introduced.
Specifically it must be disclosed to the buyer, before they sign the contract to buy, that this lot is a lot in a body corporate for which yearly levies are payable. Further, the current levies payable are … whatever the levies payable for that lot are.
To ensure that the information is actually being communicated to buyers, and before they sign the contract, the section 206 disclosure statement, which is the document that does all this disclosing, must be included at the front of the contract.
You can click here to see what a sample section 206 disclosure statement looks like.
If you're selling and you need to provide a disclosure statement to your agent click here.
Does it work?
Yes and no. Nearly everyone who buys in a body corporate is aware that there will be levies to pay, notwithstanding there are still some who don't realise that's every single year.
But there is still a lot of people who don't fully comprehend body corporates at all, including some real estate agents. That's why I wrote The Basics of Body Corporates – What Every New Lot Owner Needs To Know About Their Investment, to offer a clearer understanding.
What is included in a section 206 disclosure statement?
There is no approved format for disclosure statements so they can differ from provider to provider. Despite the lack of conformity they all at least contain the following legislative requirements:
The name and CTS number of the body corporate
The real property description of the lot
The address of the body corporate (not the lot)
The current Secretary and how to get in touch with them
The current Strata Manager and how to get in touch with them
The current levies payable for the lot
If there are any improvements on common property for which the lot owner is responsible
If there are any body corporate assets
Information prescribed under the regulation module, which is now nothing
Other disclosures will include further information depending on the provider. MyBodyCorpReport.com.au disclosures include the contribution and interest lot entitlements, the balances of financial statements and insurance details.
Implied warranties and disclosure statements
Some disclosure statements will include implied warranty information. This information is not a function of section 206 and doesn't necessarily need to be included in the report.
Implied warranties are created by sections 220 – 224 of the BCCM Act 1997 and they're aimed at further providing protection for the buyer.
It is implied that the building and body corporate assets are free from defects other than 1) fair wear and tear and 2) what's been disclosed by the seller in the contract.
That means if there is or has been a giant sink hole under the lot (something I have actually seen happen) then the seller must disclose that fact to the buyer. If they do not and the buyer finds out they may cancel the contract.
Implied warranties end up in disclosure statements not because of any legislative requirement but because the best way for defect information to be found is in the body corporate records, and since you're already there …
What can a section 206 disclosure statement tell you?
A disclosure statement can tell you:
Real property details of both the lot and the body corporate
Whom to contact, and how, if you have queries or need to make an application to have a pet or install an air conditioner etc
What the current levies are
The levy information is the most important part of the disclosure statement. It should show the full levies payable for the current financial year.
Now that will include the administrative and sinking levies.
It should also include and insurance levies, special levies and levies pursuant to exclusive use allocations. Some buildings have multiple levies to disclose for all sorts of recurring reasons.
But, take note, if a special levy, or any levy for that matter, is mooted but not yet issued, it will not show up in the disclosure statement. Some search agents, such as myself, will show that information if a Notice of Meeting has been prepared and dispatched to owners, but for the most part, let the buyer beware.
A lot of disclosure statements with come with financial statements which really are worth looking at. There are KPI's that can be easily gleaned from the financial statements that will give you clues to more serious problems.
Finally, if implied warranty information is included take the time to read the information. Take it with a grain of salt though because only building defects are required to be reported.
Despite the good intentions of the legislation a disclosure statement is prepared on behalf of the seller. Only what is legally required to be disclosed is actually going to be disclosed and that may not tell the full story.