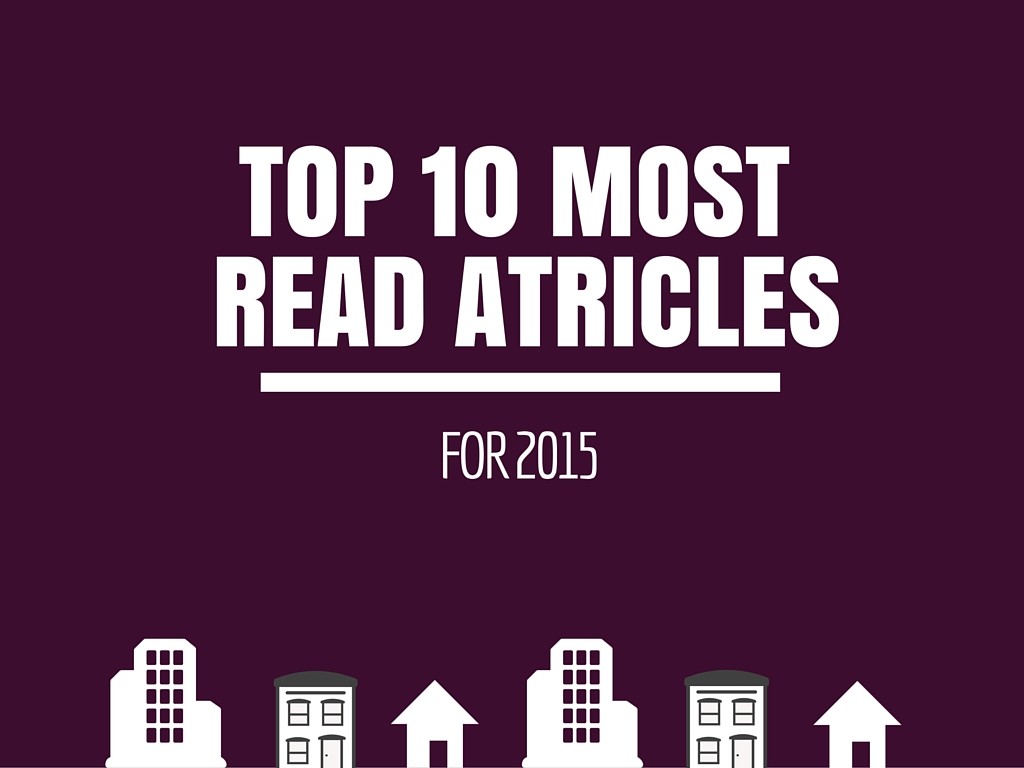 Happy New Year!
I don't know about you but I love this time of year. There's something about a new year that just makes me want to get organised.
Its also a time of reflection and this year I'm reflecting on what articles on the website people are reading.
So below are the top 10 most read articles for 2015. If there's something you missed maybe check it out.
Readers Top 10 Articles for 2015
This article is a run down of the rules around pets in Queensland body corporates.
2 What is a Section 206 Disclosure Statement and What Can It Tell Me
If you buy or sell a unit in Queensland you're going to come across a section 206 disclosure. This article explains what it is, who's responsible and what information is included.
Now days new buildings are required to include an individual water meter for each unit in a body corporate. There are still plenty of buildings out there that do not have individual water meters meaning the portion lot owners pay is calculated by unit entitlements.
4 How to Calculate Body Corporate Levies?
Each year at the AGM levies are set. This article shows you how to take the levies as they're set out in the AGM minutes and calculate how much you're going to be paying.
5 How to Find Units with Low Body Corporate Fees
Body corporate fees can range from small through large all the way to astronomical. There are features that drive these costs though so if you want low fees look out for these things.
6 "There is No Body Corporate" & Other Myths About Duplexes
2014 statistics from the Office Commissioner Body Corporate noted that 70% of all body corporates had 6 or fewer lots, some 30,000 schemes. By far the bulk of those schemes are duplexes. Time to dispel some myths.
7 A Quick Guide to Levies in Arrears
Body corporate levy arrears are a minefield that can quickly spiral out of control leaving lot owners with huge bills and not much chance to get out from under them.
You cannot just buy a unit and go forth and renovate. That is a recipe for a whole lot of angst. That doesn't mean that you can't renovate, more like, lets discuss matters first.
9 Body Corporate Levies: Why are They So Expensive?
Lots of people buy a units because it's cheaper and then get a shock about how the fee system works. A body corporate is a specific kind of lifestyle and this article discusses what drives the lifestyle.
10 Body Corporate Repairs and Maintenance
Who fixes what, where and when? On the surface this seems simple, but responsibilities for repairs is often the most contested, most difficult and most frustrating part of owning in a body corporate.
My Top 10 Articles for 2015
I'm committed to sharing as much information as I can about body corporates.
I also enjoy writing. Well, mostly I enjoy writing. Sometimes it's like pulling teeth and other times it flows beautifully and I end up completely impressed with myself. Impressed or not readers like what they like and something I think is brilliant is often overlooked in favour of what people are actually looking for.
Here then is a second chance for my favourite articles from 2015.
1 Buying a Unit and Body Corporate Approvals
This is one of the most overlooked areas when people buy and the one that has the potential to cause the most angst.
2 15 Signs of a Healthy Body Corporate
So much of what I write is negative it was nice to focus on something positive for a change!
3 5 Tips for Stress Free Unit Ownership
Simple tips to make your shared ownership experience smooth and rewarding.
4 6 Things I Learnt from Working with a Financial Adviser
It turns out building wealth isn't as much about the big score as it is accumulating as many small incremental gains as you can. Actually that could be like a recipe for life. Do a bit better, everyday.
5 The Problem With Body Corporate Maintenance
It might seem like your committee couldn't organise it's way out of a paper bag but maybe their's some other factors at play.
---
Welcome to 2016! I hope everyone had a safe and rewarding holiday season and that the new year is arrived smoothly and with few challenges.
Thank you, as always, for reading.