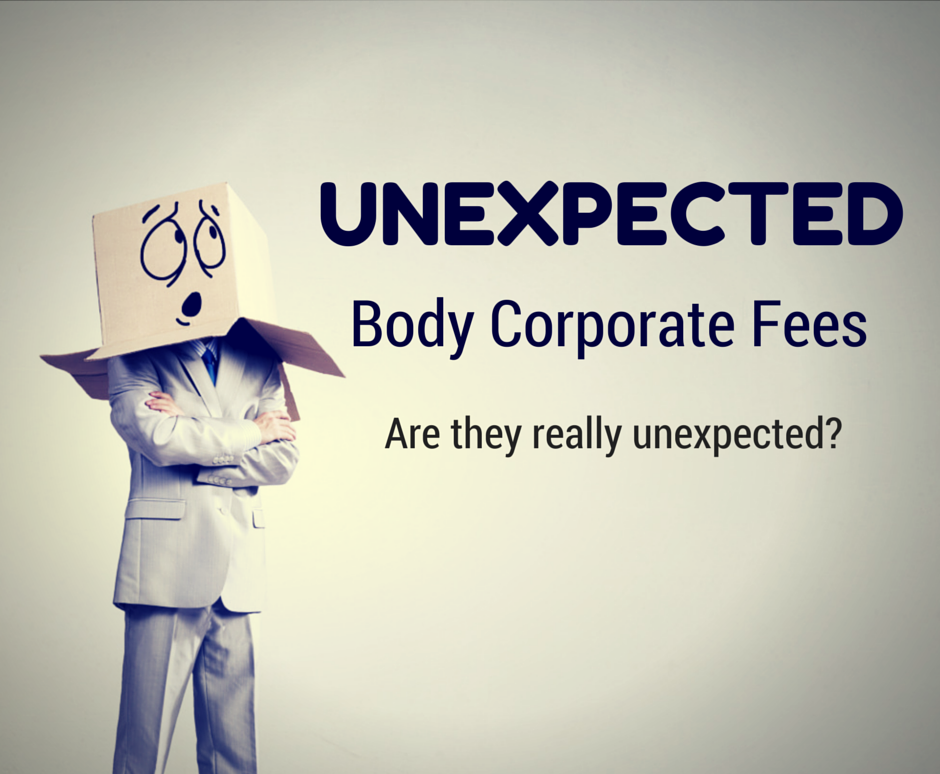 A key consideration when you buy any property is going to be whether or not you can afford the holding costs. And for units that means body corporate fees. It's such an important issue, for both owners and body corporates, that legislation requires the current levies payable be disclosed to lot owners at time of contract.
But what about those unexpected body corporate fees? How do you budget for them?
The good news is that unexpected body corporate fees are very unusual.
The bad news is the reason the fees are not unexpected is they're planned and discussed in advance but, if you don't know what that entails, or you're new to the scheme, you may still be caught unaware.
This article discusses how levies are issued, "extra" payments and under what circumstances the body corporate may hit you with a charge out of the blue.
Unexpected body corporate levies
It is reasonably rare to look at a lot owner statement and see a charge that doesn't belong and that's because there are very specific ways in which costs are distributed to lot owners. In a word, levies.
Administrative fund, sinking fund, insurance levies, special levies or costs for exclusive use allocations, all are issued via ordinary motion passed by the lot owners at a general meeting, in most cases the Annual General Meeting.
At most body corporate general meetings a 50% voter turnout is considered excellent. Most motions are passed with far less votes than that.
An ordinary motion is passed if a 50% majority of those who vote is achieved. So if a building has 20 lot owners and only five lot owners vote, and three of those five vote to pass a special levy, that motion is valid and the levy will be issued.
Which is not to suggest that once a motion is passed that's it, too late to do anything. I found two occasions this year alone, here and here, where a special levy issued has been challenged by a lot owner in adjudication.
There are clear guidelines that schemes must follow in issuing levies, and if they don't then it's well within a lot owner's rights to object.
However, that rather presupposes you have a good understanding of body corporate legislation and can spot the instances when the scheme have overstepped their bounds, which doesn't describe the majority of lot owners.
You must keep yourself informed
If only 25% of the lot owners voted, it rather indicates the other 75% might find themselves slugged with an unexpected body corporate fee.
But it is not truly unexpected.
Quite the contrary in fact. Body corporate legislation is aimed at transparency and accountability to protect everyone's rights, and the vehicle for achieving that is minutes.
Committee and general meeting minutes must be circulated to all owners within 21 days of the meeting.
Committee minutes particularly contain the business of the body corporate. If an increase in levy or special levy is being considered it will be discussed by the Committee and written up in the minutes. Remember, Committee's want lot owners to know what's happening.
And the bigger the levy, the more the issue will be discussed, usually over a period of time as the problem and its solution are explored.
To keep informed you must read the minutes. It'd be a good idea to vote on the motions as well.
Truly unexpected body corporate fees
If you read the minutes you'll know in advance when, and at what level, levies are going to be issues. But, there are circumstances where fees may be charged without prior discussion.
The distinction is between levies and lot owners costs.
Levies are body corporate costs apportioned to lot owners.
Lot Owner Costs are exactly what they say they are; specific costs, paid by the body corporate, that relate to one lot in particular.
It is a great big no-no for body corporates to meet the costs of a single lot. Body corporate funds are joint funds held in trust for the maintenance of common property and that is what they must be used for.
So if expenditure is paid by the body corporate, which relates to a specific lot, then it must be on charged to that lot.
There is no meetings or discussion on this matter, it simply happens creating an unexpected body corporate fee. That said, it's quite unusual for a lot owner cost to arise without a lot owner knowing about it, if that lot owner takes the time to understand strata schemes and how they work, that is.
Lot Owner Costs
The most common lot owner costs are:
Levy collection costs
Costs for maintenance and repair of a lot
Costs under by laws
I should note for the purposes of this discussion I'm assuming there is no dispute about whether or not the circumstance that created the cost are valid.
Levy Collection Costs
The most common unexpected cost on your levy statement is interest on overdue levies. That's likely to be followed rather quickly with a fee for a "late payment letter".
This is an actual fee, charged by the body corporate manager to the body corporate, if the manager has to write to a lot owner to ask for payment of levies. At the time of writing most managers charge around $20 – $25 for this service.
These are both examples of levy collection costs.
Collection costs, up to and including solicitors' costs and court fees have been designated as a body corporate debt.
A body corporate debt means an amount owed by an owner of a lot to the body corporate for — (a) a contribution or instalment of a contribution; (b) a penalty for not paying a contribution or instalment of a contribution by the date for payment; (c) another amount associated with the ownership of a lot.
Body corporate debts attach to the lot and transfer to new owners when apartments are sold.
Levy collection costs relate to one lot and they are therefore billed to the one lot, usually without any prior discussion, although many  schemes vote on and publish their levy collection policies for all the lot owners to be aware.  Further, as the collection procedure progresses the matter will be discussed at Committee meeting.
Although there doesn't need to be any prior discussion before triggering these cost charges it is a transparent process and if lot owners are late with their levy payments then these fees should be expected.
Costs for maintenance and repair of a lot
You are responsible for maintaining your lot.
The body corporate is responsible for maintaining common property.
On the surface that seems a simple, clear delineation but in practice it can all get fairly murky when property abuts.
For instance, you may develop a water leak in your property, and when it comes time to fix that leak you find the origin of the leak is your neighbour's property. They then are responsible for fixing that leak, and then indemnifying you for any damage caused.
And the same is true of common property.
If a reported problem on common property is found to originate in a lot, then that lot is responsible for fixing and indemnifying damage caused on common property.
And if the body corporate goes ahead and repairs that problem they will on charge that cost to the particular lot owner.
Which doesn't necessarily mean that the bill will show up on your levy statement. Fees only need to be charged on a levy statement when the body corporate itself has paid the funds.
In most cases, if the body corporate has had the works done, they will simply hand the lot owner the bill.
However, if the owner drags his or her feet in paying the bill the body corporate will maintain relationships with their workmen by paying and on charging the cost.
Costs under bylaws
The most hated job in body corporate environment is the enforcement of by laws. It is difficult to "police" your neighbours especially when many people react badly when confronted. But it's a job that has to be done, and in reality when bylaws are administered with an even hand community harmony will be higher.
Most bylaw breaches are not going to generate any sort of cost and fine can only be issued by the Magistrates Court (interestingly giving schemes the power to issue fines is being discussed in the current round of legislation reviews).
But, all schemes have bylaws regarding damage to common property. Specifically, if you do, you pay for it.
So if you accidentally drive your car into the gate as it's opening, damaging the mechanism, you'll be responsible for paying for the repairs. Lot owners are responsible for enforcing reimbursement for damage caused by tenants as well.
Again these costs will pop up on your bill if the body corporate pays them on your behalf, or, if a body corporate contractor repairs the damage along with their usual tasks.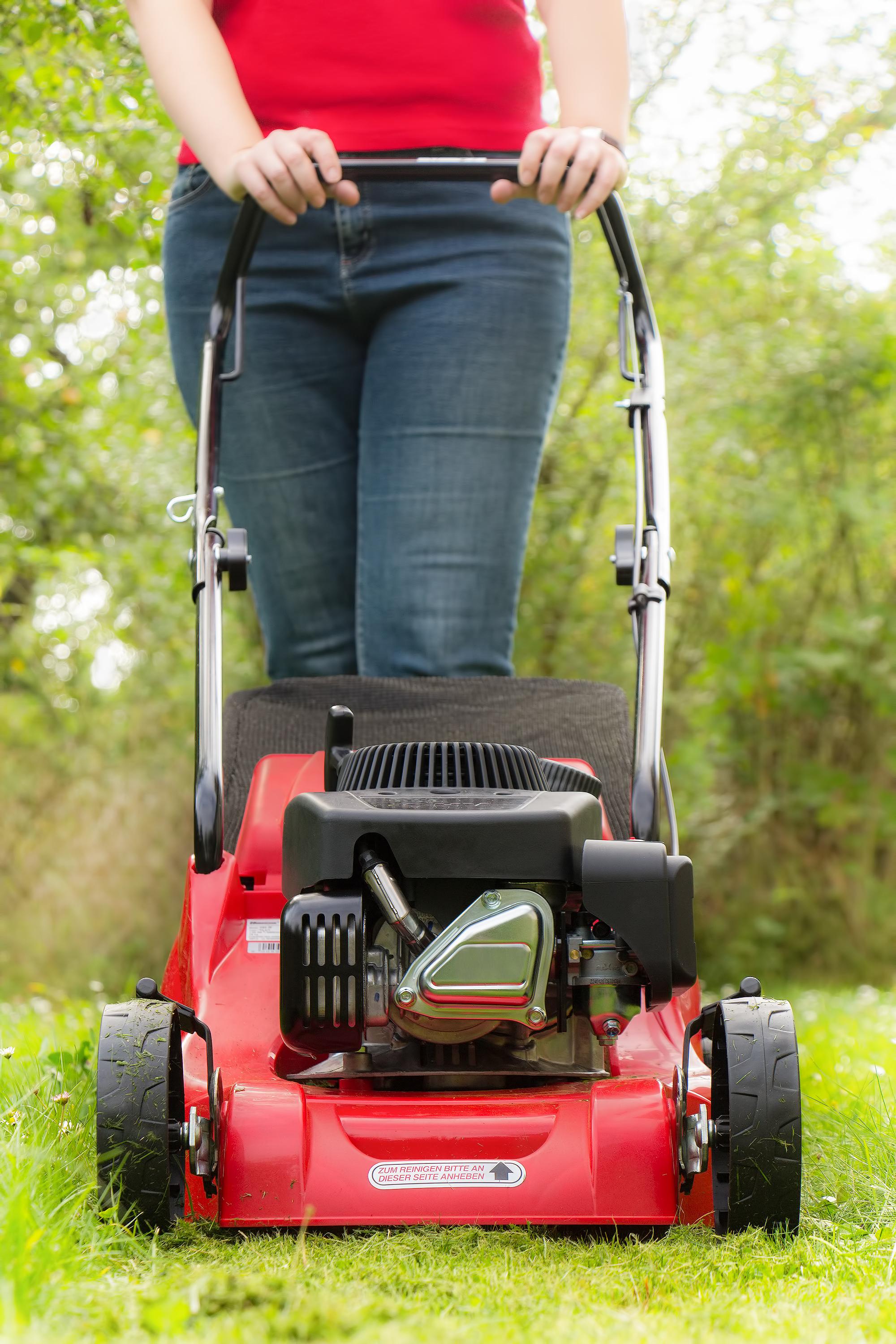 One of the most common costs under bylaws is for mowing lawns. If the bylaws say a certain standard of appearance is required of lots, which most do, then the lot owner will be required to maintain the lot to that standard.
If they do not then the body corporate will request the issue be rectified.
If the matter is still not resolved then the body corporate will go ahead and address the issue themselves and on charge the cost to the owner. And that's fair. All the lot owners are paying a premium to live in community with a high standard of appearance, and one lot owner should not be able to disrupt that.
Again however, these things seldom happen without notice.
Other lot owner costs
Occasionally there will be charges on statements for other costs incurred by a lot owner, such as ordering a section 206 disclosure statement. In those cases the fee is not unexpected since the service is usually something ordered by the lot owner.
What if I am completely taken by surprise?
I've assumed in writing this article that there is no dispute with a charge, and as always I'm talking about the mythical body corporate who gets it right 100% of the time.
The body corporate world is a people intensive industry lead by laypeople. Mistakes happen, quite often in fact.
When unexpected body corporate fees show up on your levy account you are under no obligation to suck it up without a murmur. Personally I encourage you to question everything.
You might want to do it respectfully though because the chances are fairly high that you may have missed something, and there's nothing quite as embarrassing as having a meltdown only to find out it is you in the wrong.