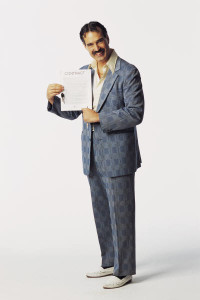 Sometimes people complain that they don't need to pay their levies, or observe the by-laws of a body corporate because they're not actually a member of the body corporate.
They never joined, they don't want to and frankly none of that stuff has got anything to do with them.
And while we're on that subject stop sending them all that junk!
Body corporate membership
If you buy a lot in a body corporate, even if that body corporate is just a duplex, you're a member of the body corporate.
The members of the body corporate are the Lots. Ergo, if you buy a lot you're also buying it's membership in the body corporate. Body corporate membership is inextricably linked to lot ownership.
A body corporate comes into effect when lots are strata titled, a process of subdivision that allows lots to be sold notwithstanding the land they're contained within has not be subdivided. Effectively the body corporate is the owner of the land and each lot within the building, and by extension the lot owner, owns a portion of the body corporate.
The lot and the body corporate cannot be separated.
Becoming a member of the body corporate
The only active step you need take to gain body corporate membership is to buy a lot.
You don't actively need to get involved with the running of the body corporate but, as a lot owner, you do need to fulfil your responsibilities to the body corporate such as paying your levies, observing the by-laws and respecting the rights of others.
It's not uncommon for lot owners to be surprised by their sudden membership and in Queensland we have legislation that tries to address just this problem. All lots in a body corporate must include a section 206 disclosure statement at the front of the contract as official "notice" that this is a body corporate for which levies are due and payable.