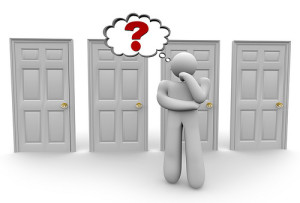 If you're thinking of buying a unit then, most likely, you will be buying into a Body Corporate or Owners Corporation.
Strata titled properties are different from free standing houses in a number of different ways.
Firstly along with ownership of your unit you're taking on a share of the body corporate as well, with all the different responsibilities that entails.
It can be confusing and quite daunting if you're not familiar with what's going on (find out the basics of body corporates here).
There are never any guarantees with property investment which is why investment gurus will tell you time and time again; research, research, research.
But when it comes to due diligence on a strata scheme what do you even want to know?
If you can answer the 10 question below before buying a unit and you will already have addressed the most common dispute issues people experience (noise, by-law breaches and utility complaints) and, completed due diligence investigations of the strata scheme.
Finding a search agent to help
The easiest place to find a search agent is to ask the body corporate manager who manages the scheme. They will know  the agents in the relevant area and should be able to give you some contact details.
And of course, if you're in the Brisbane and Gold Coast area, I can help. Find out more about strata searches here.
photo credit: hang_in_there via photopin cc