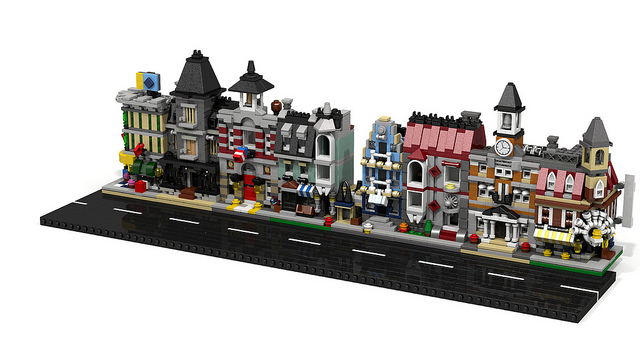 Out of a total of 42,948 different body corporates in Queensland 30,211 have fewer than six lots. That's 70% of all strata schemes in Queensland.
And the vast majority of that 70% will be made up of duplexes, the humble two-lot dwellings that dominate our suburbs.
By now you may have already spotted the most common myth about duplexes: if the majority of body corporates are duplexes, ergo, duplexes have body corporates.
"But, my agent / the seller told me there was no body corporate" is a common cry heard all across Queensland when lots settle and the new owner actually gets to chatting with the neighbours.
Myth #1 There is no body corporate
It is true that not all duplexes have body corporates, and, if you bought a duplex it is possible that there is no body corporate.
But, it's actually quite uncommon that someone buys a 'duplex'.
A duplex is a pair of dwellings on one block of land. What most people actually buy is one half of a duplex.
It's the process of strata titling that allows the two dwellings on the one block to be sold to separate owners. And, that process of strata titling is what creates the body corporate.
So, if you bought one half of a pair of duplexes there is most likely a body corporate.
Myth #2 The body corporate is not active
I've actually said this myself from time to time but it is incorrect. A body corporate is not like a house or a car, something that sits idle until someone chooses to use it.
Body corporates are entities, entities subject to some pretty expansive legislation.
Whether or not the lot owners choose to act on behalf of the entity, or comply with the legislation for that matter, doesn't in any way impact the validity of the entity.
Meaning there's no process of re-activation a body corporate needs to go through before the rules and regulations apply. They always apply.
There is no policing body for body corporates however, and the only people affected by it are its members, the lot owners. But, at any time, either lot owner can complain to the adjudicator and force compliance with regulations.
What we really mean when say the body corporate is "inactive" is that meetings are not held and levies are not issued.
Myth #3 There are no body corporate records
Duplexes are a grey area for me because of the many thousands of strata searches I've done only a handful have been of duplexes, and almost all of those were new.
Until recently duplexes were registered under either a small schemes or standard module regulation which requires developers to provide certain documents to the body corporate as part of the development process.
Consequently body corporate records do exist in the same format as every other body corporate.
In practice for most duplexes meetings are not held, levies are not issued and there are no bank accounts so the very idea there may have ever been records let alone a body corporate becomes somewhat of a, well, a myth.
Myth #4 Bummer, there is a body corporate
For a lot of people the idea that there might actually be a body corporate for their duplex is crushing.
But it really doesn't need to be.
The whole point of body corporate legislation is to offer a framework within which people can invest and live together, because, you know, people!
If we could all just get along there would be no need for all that legislation.
Having a body corporate doesn't need to be an issue for duplex lot owners. All that's required is communication, a willingness to work together and the ability to pay your half of whatever expenditure comes up, which in most cases is half the insurance policy.
If the two lot owners can negotiate and resolve any issues between themselves, excellent, even if there's no record of that.
For some people though, that's a challenge, which is why there is legislation to help lot owners with poor investment partners.