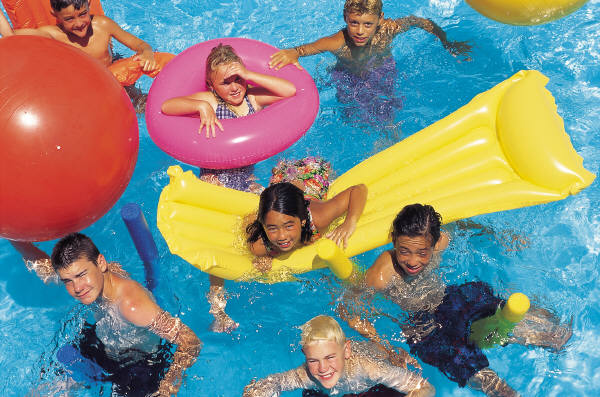 The Department of Housing and Public Works webiste notes that:
If residents of 2 or more dwellings can use a pool, such as a body corporate pool, it is a shared pool.
The website further notes
Shared pool owners, such as bodies corporate, can take advantage of a 2 year phase-in period from 1 December 2010 to obtain a certificate
Body corporate's with pools should all have obtained a pool safety certificate by now. One certificate needs to be issued per pool and that certificate needs to be renewed every year.
If your body corporate record search notes that no pool safety certificate was sighted in the records this does not necessarily indicate that a pool safety certificate has not been issued. A copy is required to be displayed on the premises so check with the building manager, if there is one, or around the pool itself.
Alternatively pool safety certificates issued are required to be uploaded on the pool safety register and can be searched and viewed here.
Who is responsible for obtaining the body corporate pool safety certificate
A shared pool, such as on body corporate common property, is for the benefit and enjoyment of all the lot owners and their respective guests. It is common property.
The body corporate is responsible for maintaining the common property and part of that is obtaining, replacing and displaying the body corporate pool safety certificate.
Further a separate pool safety certificate must be obtained for all pools within the body corporate.
I'm happy to report for the most part body corporate's have complied with this legislation quickly and with minimal effort. For the most part they keep their certificates current and meet all the legislative requirements.
Which is not surprising: body corporates are run by and for people, people who have a vested interest in keeping their children safe.
For more information about pool safety laws in Queensland please read http://www.hpw.qld.gov.au/SiteCollectionDocuments/SellingPropertyPool.pdf