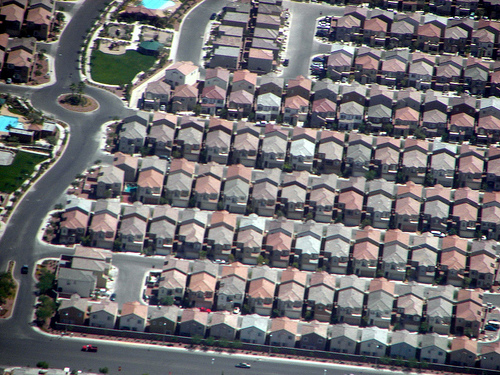 When we think of body corporates we tend to think of the towers that dominate our city skylines.
In reality body corporates come in all shapes and sizes including an increasing number of single house blocks contained within a large body corporate layered schemes.
These type of master planned communities work exactly the same as other housing developments: you buy and develop your block yourself. You are responsible for all the building and associated works on the lot.
But the lot is contained within a body corporate and you will be responsible for paying levies and observing by-laws, just like any other body corporate.
More in fact because effectively you're actually a member of at least two body corporates.
So it's more ongoing expense and greater responsibility. Um, what is the attraction of a body corporate layered scheme then?
A Guarantee of Quality
In a nutshell the attraction is a better quality of neighbourhood.
That's sounds very bald when you state it like that, but that's the reality.
On the whole most body corporates, layered schemes or not, are better maintained than their neighbours and there's a reason for that. Body corporates collect and spend funds each year explicitly for maintenance.
The "power of the many" really kicks in when it comes to issues of maintenance. If the average homeowner spends $1,000 a year on maintenance, a body corporate may spend $10,000, and if there are 20 lot owners, spend less per person.
Groups of lot owners, the Committee, meet to discuss and plan, well into the future, how they want their scheme to look and feel. Maintenance is planned and executed regimentally.
And then, because they have the funds, they hire professionals to do the work.
The end result is, usually, because there's always exceptions, a beautifully maintained and presented property.
Body corporate layered schemes take this idea even further by maintaining not just a building or even large area of a scheme, but many different schemes combined, which, all joined together make up an entire neighbourhood.
A neighbourhood that looks, and actually is, well maintained and affluent.
Some examples of these neighbourhoods on the Gold Coast are Sanctuary Cove, Hope Island Resort, Emerald Lakes, and Royal Pines.
What else is controlled?
It is possible to actually see the difference in quality just driving into a body corporate layered scheme.
Layered schemes are cleaner and less cluttered.
The common property is meticulously maintained and will include a range of facilities like community centres, parks and pools.
Roadways are neatly trimmed and attractively gardened. Even the road signs and traffic islands will be decorative.
The streets are clear of vehicles and front yards are all neat and gardens well maintained.
That's because it's not just the maintenance that defines body corporate layered schemes.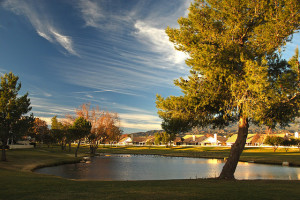 Every part of the scheme, including the roads you're driving on, is controlled by the Principal Body Corporate.
They can define the way you park vehicles in the street and even in your own driveway.
They can, within the confines of the Building and Other Legislation Amendment Act 2009, control every part of how your home may look from the size of the house you must build to the materials and even colours you may choose.
There is an Architectural Review Committee within the Principal Body Corporate (PBC) tasked to govern just these matters.
Once built they can define how your property must present, including how your yard must look, whether vehicles or boats can be seen from the road, even where you put your bins.
There are a great number of rules which are enforced by the many Committee's within the Resident Body Corporates and the PBC itself. The community itself is usually rigorously protected by security patrols.
The focus, and result, is a clean, safe community for lot owners.
What's the downside of body corporate layered schemes?
All body corporates have the same sort of structure regardless of their size or layers, and they're vulnerable to the same things:
Legislative non-compliance
In layered schemes the processes are more complicated; there are many different schemes that may share facilities all contained within one sprawling, governing body corporate.
There are more complex structures and rules and with the cost sharing the stakes are higher.
And of course cost is an issue.
Initially, if you're building, you must have enough funds to conform to Architectural Review Committee specifications.
And levies are an ongoing cost. All properties will be levied, whether they're blocks of land or houses.
Compared with similar body corporates the levies are higher because of contributions which must be made by the Residential Body Corporate to the PBC.
* * * * *
Living in a body corporate layered scheme is a regimented existence, which does come with some significant payoffs.
Whether or not that's for you, well, only you can decide that.
And of course, if you do decide it's the way to go, remember to get a pre-purchase strata report.
photo credit 1: Rich_Lem via photopin cc      photo credit 2: rainbreaw via photopin cc