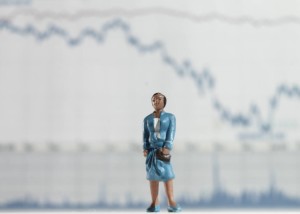 Someone told me a story the other day about an apartment sale that fell through when the purchaser found out the building needed lift replacements. At an estimated cost of $1,000,000. To be shared by 60 owners.
My first reaction was, wow, great example of the benefit of a strata search.
My second reaction was, wait, what?
Major Works Should Not Be a Surprise
If you live in a building with lifts, sooner or later, those lifts will need to be refurbished and in some cases replaced entirely. That's simply how machinery works. The components wear out and become obsolete.
There are lots of things in any building that will eventually need work, like painting or plumbing, carpets or even window frames.
And in the body corporate world sinking funds exist solely to accumulate funds to finance these works.
So how can a building get to a point where it requires lift replacements but have no funds?
It's an important question. The body corporate should have been collecting for lift replacement for years. One of two things has likely happened. Either
The sinking fund has been under-collected; or
The sinking fund has been spent on something else
An under-collected sinking fund is usually the result of poor forecasting.
Spending it on something else has a lot of different implications.
Let's be clear here; both are issues that you, as a potential lot owner, will need to either accept or walk away from. When a sinking fund is emptied there is no option but to build it up again, which usually means higher sinking fund levies. If major works are still required, then it's likely that special levies will need to be issued.
It Doesn't Necessarily Mean "Bad Investment"
What if the current owner offered to reduce the price of the apartment? Would you continue with the purchase?
I've you're like me, you need more information. Specifically, you need to know what happened. Below are some commonly occurring scenarios and their implications.
There has been some sort of accident or other one-off problem
I did a search recently where the body corporate had gone to court over an issue with a neighbouring development. They lost the initial case, appealed, won the appeal, which the other side then appealed (re-appealed?) and the whole matter ended up before the Supreme Court. The body corporate lost and was ordered to pay substantial costs.
It's unfortunate but sometimes things happen that end up costing way more than anyone can guess.
Which in terms of a disappearing sinking fund is, well unfortunate, but unlikely to be repeated.
There was a major building defect the body corporate had to pay for
Defects happen. Buildings leak (quite often actually) get concrete cancer or any number of scenarios.
Recently there has been a spate of balustrade replacements following changes to the Australian Standards which made some existing balustrades non-compliant. Problems arise as subsequently balustrades need to be repaired.
If sinking funds have been spent rectifying building defects then maybe the issue has been resolved and the lack of funds for lift maintenance is the only downside.
The building has had major refurbishment works
Even the most well maintained building is eventually going to start to look dated and worn. And body corporates need renovations to their common property just as much as any lot.
Renovations and refurbishments add value by increasing the life span and "street appeal" of the scheme.
If sinking funds have been spent on refurbishments it could well be a good use of funds.
The building is old and has a sporadic maintenance history
Buildings require regular maintenance. If they don't get regular maintenance small problems have a way of turning into large problems. And large problems have a way of turning into show stoppers that require immediate, usually costly, attention.
If a building has been poorly maintained in the past, or is just plagued by issues that have eaten away the sinking fund it signals a very different likely future than a defect rectification or refurbishment.
The financial management has been poor
Sinking Fund Forecasts need to be regularly updated because the world changes fairly rapidly. Evolving needs, changing cost projections and even CPI increases can all skew figures detrimentally.
Other financial management issues revolve around how funds are managed and could well signal more issues than simply a disappearing sinking fund.
Is It Worth The Risk?
Ultimately buying decisions are made by individual investors with reference to their own personal circumstances, risk profile and input from trusted advisers like Solicitors.
Getting as much information as you possibly can is undoubtedly helpful in the decision making process, and for body corporates, that is the purpose of a strata search.