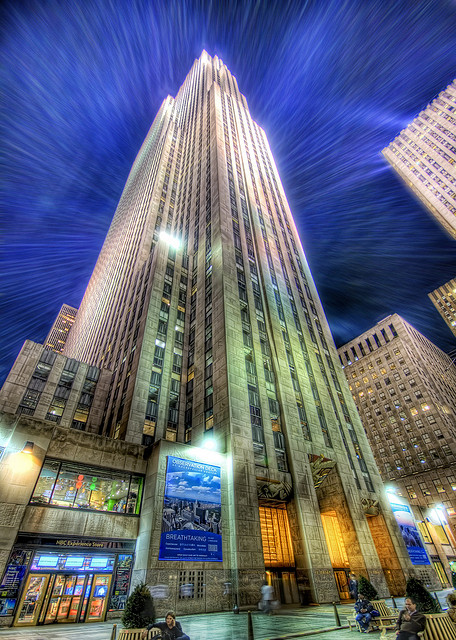 Although every building is uniquely individual there are a number of body corporate problems that come up over and over. This article is about some of those recurring issues.
Be aware these are in no particular order and they have different levels of severity. Some of them are annoying, some are just painful and others have the potential to be serious issues requiring expensive remedies. I should also note this is not a scientific study of any sort, just my observation from reading thousands of body corporate records.
In no particular order, the most common body corporate problems are ….
Parking
Body corporates are all about limited space, which, in the world of multiple vehicles per household spells trouble. Problems with parking, particularly in visitor spaces are very common.
Noise
When a lot of people live in close proximity to each other things are going to get loud. Loud parties are just the tip of the ice berg. There's loud arguments, loud make ups, loud children and loud pets. Then there might be loud machinery or traffic. Noise, particularly in a city, is actually difficult to control.
BBQ and Swimming Pools
Consideration is vital when resources are shared, and well, for some people, that's a bit of a stretch. Loud, obnoxious behaviour and stupidity are subjects that often come up around pools and to hear it told no one ever cleans BBQ's.
Pets
Lots of people like pets. Some people though really, really don't. Leaving aside the complex legalities of the issues, is it really fair to move into a complex with a pet when the majority of lot owners have indicated they do not want animals? Food for thought. Conflict regarding pets, particularly pets without approval happens regularly.
Children
Kids like to bend the rules, usually because they don't yet know, or even care for that matter, what the rules are to begin with. In an environment where rules are important it can cause quite a lot of friction. Children are like pets in their ability to be polarising in a community.
Invitees
Problems with invitees usually come up in the same sentence as "party", but people acting rudely towards residents certainly isn't limited to gatherings. Everyone is expected to observe by-laws and some people react badly to rules. Lot owners are responsible for the actions of their visitors, and that includes tenants.
Smoking
It's becoming more and more common for body corporates to pass by-laws banning smoking on common property. Which is a problem for smokers who might be renting or just don't want to smoke inside their units. The most common issue is complaints re smoking on balconies, usually from those upwind.
Building Defects
Nearly all buildings have some sort of issues from a sliding door that won't run smoothly up to foundations that don't actually support the building. Body corporates are no different. The most common defect is water ingress.
Management Problems
The committee, selected from lot owners, runs the body corporate, with paid help in some cases. Lot owners are usually not professionals and they're thrust into a complex environment to sink or swim. Communication issues and competency issues do arise.
Levies in Arrears
There's this persistent myth that the body corporate will manage if lot owners don't pay their levies. It's not true; if enough owners get behind it can seriously impact liquidity. Not covering your share of costs doesn't do much to foster well-being in the community either.
Insufficient Sinking Funds
The idea of a sinking fund is to collect a little each year from every owner who ever owns in the body corporate so funds are available to meet capital requirements later. If the sinking funds are insufficient the onus falls on the existing lot owners when funds are required.
Arguments Over Approvals
Body corporate's control the way they look. It's part of their "curb appeal". Changes, even beneficial changes like installing an air conditioner or solar panels may be refused because they impact on that external look. Arguments ensue …
Major Problems with Commercial Tennants
Shops and restaurants are usually kept separate from residential areas for very good reasons. They have different needs. Residential wants quiet and relaxing whereas a shop or restaurants are about getting out and about. Conflict can arise regarding noise, traffic and even smells. There are different infrastructure needs as well like grease traps and external lighting that may also lead to conflict.
Obnoxiously Complaining Owners
I tell everyone that they should complain if they feel things are not right or they're being disadvantaged. This is because there is no external "policing" of body corporates. That said, complaints should be made with a healthy dose of humbleness and respect for others. Some people forget that part.
Meeting Procedural Issues
Body corporates are closed environments and, within the constraints of legislation, they can pretty much do what they like. The legislation is the key, and as most lawyers will tell you legislation can be interpreted many ways. Complaints about particular motions at general meeting make up the bulk of complaints adjudicated by the Office Commission Body Corporate in Queensland. Mostly they come down to one owner or another saying "you can't do that!"
These are some of the most commonly occurring issues in body corporates. Schemes are as diverse as people though so anything can happen.
Do you have another example? Leave a comment and let me know your issue.
photo credit: Stuck in Customs via photopin cc