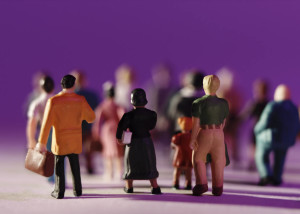 The Community Management Statement (CMS) is a document that sets out the rules for living in a body corporate, the development of the body corporate, any common property allocated to individual lots and of course the all important who pays what towards upkeep.
The CMS sets out the name of the body corporate, the regulation module that applies and the real property address of the lots that are contained within that body corporate as well as five schedules – A through E.
SCHEDULE A – is the schedule of lot entitlements.
SCHEDULE B  – sets out the development of the scheme land. This only really applies if a body corporate is a standard format plan since with an apartment building its unlikely that new lots will be added.
SCHEDULE C – sets out the by-laws.
SCHEDULE D – sets out the services location diagrams for the scheme, which is a nice neat diagram that shows where the services such as phone, electricity and sewerage lie within the common property.
SCHEDULE E – sets out exclusive use allocations.
Does The Community Management Statement Change?
A CMS is actually designed to make the process of changing details about the body corporate easier and simpler to keep track of.
CMS's change for a number of different reasons, the most common being the owners vote to do so at a general meeting, usually changing the by-laws. A change of by-laws requires a special resolution and a change of lot entitlements or exclusive use requires a resolution without dissent.
But CMS's can be recorded for other reasons as well. New lots may be added to the body corporate, and that requires a new CMS. Land may be resumed by the Government who then record a new CMS to record the change. A change can also be ordered by the Adjudicator or the Court.
Do All Body Corporate's Have A Community Management Statement
Some body corporates are registered under different Acts and they are governed by the Building Unit and Group Titles Act (BUGT Act). The Community Management Statement is a requirement under the BCCM Act 1997 so some body corporates will not have a CMS.
Body corporate's that were registered prior to 1997 were registered without a CMS. In those days every body corporate was registered with the by-laws set out in the BUGT Act and if they wanted to change them they needed to register a Notification of Change of By-Laws. Amendments to those by-laws were registered in another Notification.
With the passing of the BCCM Act 1997 those older buildings were given a period of time to register a new CMS. Any building without a CMS was generated a standard CMS on 15/7/2000. The by-laws are taken to be those in force on 13/7/2000.