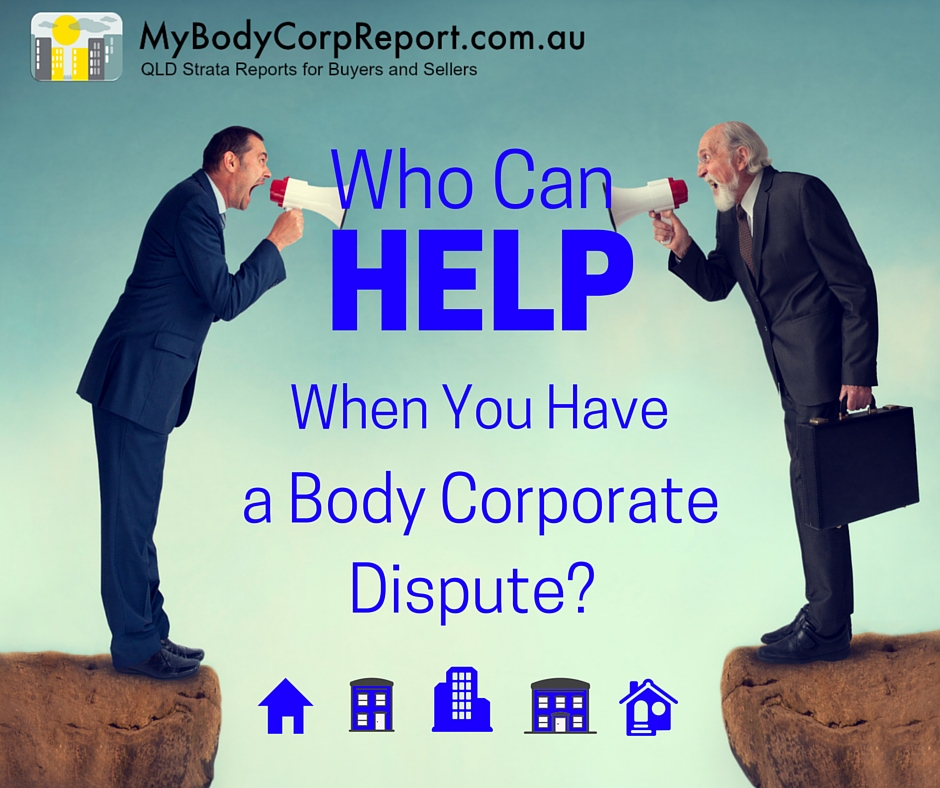 The most common questions I get on my website are questions about what to do when you have a body corporate dispute.
Finding help when things are going pear shaped within your strata scheme can seem like a mammoth task and I know a lot of people end up feeling frustrated and alienated.
This article is intended to help, only, once I started writing I found I couldn't stop. This is a very complex subject. So what I've decided to do is break it down into a series of (hopefully) interesting articles on different aspects to give some help on what to do when you have a body corporate dispute.
Who Is Watching?
The place to start is to understand the environment within which the body corporate dispute takes place.
There is no oversight in the body corporate environment, other than that provided by the lot owners themselves.
What does that mean exactly?
In our wider community we have laws and those laws are policed by … well, the police.
That's what I mean by oversight. We have rules (laws) and there are systems to both enforce compliance (police) and punish rule breakers (courts).
A building orientated example of oversight is fire safety installations.
All "public" buildings, which will include some body corporates, are required to meet and maintain a certain level of fire safety installations. Regular inspections of the installations are required to ensure they remain functional and ready to go.
There's also oversight to ensure buildings are complying. It's provided by an independent body, Queensland Fire and Emergency Services (QFES), with powers to inspect, direct rectification of breaches and issue penalties if the breaches are not rectified.
The Public Good
Fire safety is a great example of oversight to protect the public good.
Strictly speaking, it's no business of mine if my neighbour has a fire. The only thing I share with my neighbour is a boundary fence so the likelihood of the fire spreading is slim, but I'd be fairly concerned all the same. And so would our other neighbours.
Of course if you share more than a fence your neighbour's fire readiness is of critical interest to you.
Let's be honest, our concern is only peripherally for our neighbour; mostly we're worried our properties will burn down to.
And that's what makes fire safety such a public concern. The term "spreading like wildfire" springs to mind here.
Systems then that control fires are good for all of us and there exist government bodies that oversee compliance with those systems.
There are all sorts of different bodies from local Council to Environment Protection Agency (EPA) to pool safety inspectors who have some sort of oversight of our collective behaviours, for the good of everyone.
Disputes Between Entities Don't Affect Others
Disputes between people (and their entities) are a different matter altogether.
If two neighbours have a dispute about their fence it's not going to impact anyone else. Neither can they call the police or local council to have the matter resolved.
Civil disputes, must be handled by the parties involved.
Of course, people being people, that isn't always possible, which is why we have the civil court system.
Civil courts do not punish however, or at least not in the ways in which we think of punishment in the criminal court system. Civil courts adjudicate. The facts of the case, as presented by both parties, are heard and a ruling is made with reference to the law. There is a winner and a loser but no punishment as such.
How Does This Apply to a Body Corporate Dispute
You may have spotted by now that the body corporate environment is a civil environment.
That means disputes between lot owners, even those arising from blatant attempts to gain an unfair advantage, are civil matters and consequently are between the individual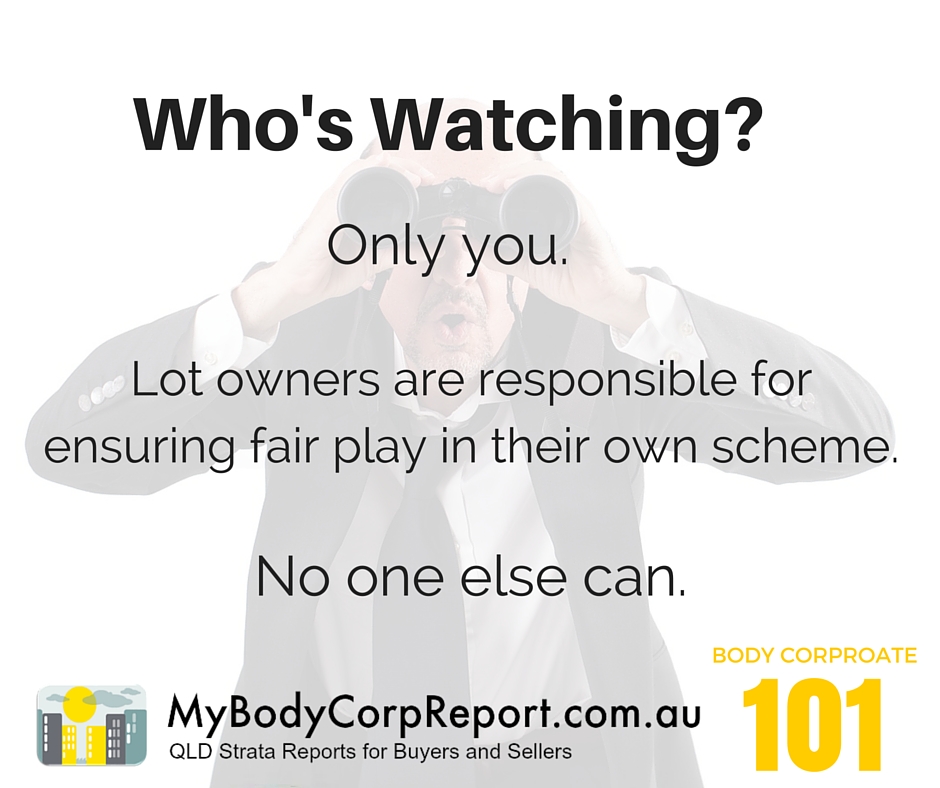 parties.
This is a good point to pause and say criminal behaviour is still criminal regardless of where it's perpetrated. It is illegal to steal or trick people (or a corporate entity) into giving you their money. Intimidation, threats or other forms of bad behaviour border on abuse which again is a criminal matter.
For the most part though disputes in body corporates are civil matters between entities and it must be handled by the individual parties.
That applies even if the disputes are between lot owners within the body corporate as well.
The BCCM Act 1997 and its various amendments creates a framework within which bodies corporate and their lot owners must act. That framework is intended to protect the rights of as many people as possible.
The key factor to take away from this article is that no one is watching to enforce that legislation, only the other lot owners.
There is no oversight. There is no government body to call and they'll nip round and sort things out for you.
None of that exists.
Any dispute you have will need to be either resolved between yourselves or taken to court for adjudication.
The Office Commissioner Body Corporate is a specialist adjudication service set up to decide body corporate matters and my next article will be "How and When to Make an Application For Adjudication".
NOTE: If you have an ongoing body corporate dispute contact the Commissioner Body Corporate to discuss your matter.
Office Commissioner Body Corporate
Information Service 1800 060 119
Email: bccm@justice.qld.gov.au
Another option is to consider seeing a specialist strata lawyer.