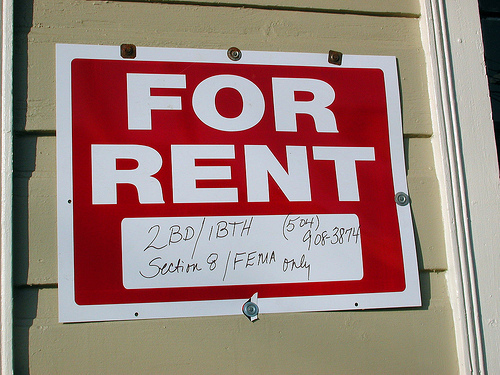 My daughter has just inked her very first lease on her very first home away from home. Unfortunately for her, her new home is in a body corporate, a subject I know quite a lot about, and am moved to share at the slightest provocation.
I'm fairly confident she ignored ever word I said, but it is a subject of great interest to both investors, resident owners and tenants alike.
This article outlines a tenant's rights and responsibilities in strata schemes, which luckily are actually very straightforward.
Lease agreements
Lease agreements are no different for strata schemes than for other forms of residential real estate.
A lease is a binding contract between the tenant and the lessor.
As part of the lease the lessor grants the tenant the right to occupy the lot, and in the case of strata schemes, some of the rights that come along with that lot.
Those rights will include use of the common property, stairways, parking, pools or whatever facilities a strata scheme has, in so far as those rights are invested in the lessor.
So if the lessor has exclusive use of a car space or storage area, so too will the tenant, assuming the right forms part of the lease agreement. If a lessor has no right to use of an area then neither will the tenant.
This is an important distinction because there are contractual relationships that exist here.
The tenant and the owner have a relationship.
The lot owner and the body corporate have a relationship.
The tenants and body corporates do not have a relationship, notwithstanding the tenant must obey the by-laws of the body corporate the same as every other resident or visitor.
By-Laws for tenants and body corporates
When you read through body corporate by-laws there are distinctions between rules that apply to residents and those that apply to lot owners.
A resident is someone who lives in a strata scheme.
A lot owner is someone who owns a lot in a strata scheme.
A lot owner may be a resident, but not all residents are lot owners. Some residents are, of course, tenants.
Some by-laws will apply only to lot owners (eg by-laws relating recovery of overdue levies) and others will apply to any resident of the scheme (eg by-laws relating to appearance of the lot) whilst still others will relate to everyone, be they resident, owner or visitor (eg rules regarding use of common property).
Everyone, be they committee, owner, tenant or visitor, must comply with the by-laws that apply to them.
Lessors are responsible for ensuring their tenants, and by extension their tenants visitors, comply with the by-laws.
Pets
Your lease will dictate whether or not the lot owner allows pets.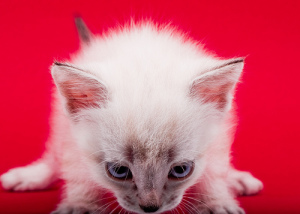 If the lot owner will allow a pet, that doesn't automatically mean the body corporate will. Almost all body corporates' have by-laws controlling pets.
For the most part that will be that the pet must be approved, with conditions, prior to being installed in the property. There will likely also be restrictions on size, noise and a host of other things.
If you wish to have a pet, you, or more likely your lot owner, will need to seek, and be granted, permission from the committee prior to proceeding.
It's a bad idea to flaunt body corporate by-laws regarding pets. It's very unlikely to be ignored, will create tension between you and the other residents and problems for your lessor.
Tenants Right of Enjoyment
Just as tenants must observe the by-laws so too must other residents, be they lot owners or other tenants.
Tenants have entered into a contract to lease the property, in return for paying rent, and as part of that agreement they can expect the right to quiet enjoyment of said property.
Sometimes though that doesn't happen.
Tenants who have an issue should absolutely make a complaint. Initially all complaints should be dealt with by the simple premise of asking whomever to stop what they're doing.
If that doesn't work unfortunately it's a bit of problem for the tenant.
The body corporate is a co-operative of lot owners, and, it's only the lot owners who have a voice in what happens within the scheme, including policing of by-laws and resident behaviour.
The tenant doesn't have a "voice" so they must rely on someone who does.
All complaints should be made to their lot owner, or, if applicable, the lot owner's agent. It will then be up to the lot owner or agent to forward that complaint to the body corporate committee.
The reverse will happen as well: if another resident has a problem with a tenant they will make a complaint, usually directly to the tenant first, then if the behaviour persists, to the lot owner or agent who should then communicate the issue to the tenant.
A body corporate cannot evict a tenant; there is no contractual relationship there to end.
If problems with tenants are persistent the body corporate has no recourse other than to pressure the lot owner to bring the tenant into line under clauses within the lease agreement.
Tenants, common property and repairs
The same issues arise when problems come up relating to the repair or upkeep of the common property.
Anything within the lot is tenant, and by extension lessor responsibility. Anything outside of the lot is common property and body corporate responsibility.
Any damage to common property by the tenant will be charged to the lot owner who must then recover the costs from the tenant.
Sometimes problems occur in the lot which originate on common property, or even another lot. An example would be an overflowing washing machine in the lot above or a leaking pipe that originates on common property but leaks into the lot.
Addressing these sort of problems is, again, a matter between the lot owner and the body corporate.
The tenant should make a complaint directly to their lot owner and agent who forward the matter to the committee or body corporate manager.
New buildings
Cosmetic building defects must be reported within the first six months to be rectified under building warranties.
If you're the first resident of a brand new lot report all building defects to the builder, or if you're a tenant, your lessor, as quickly as possible or you may risk losing your window of opportunity.
Structural defects should also be reported, but you have longer time frames to rectify these issues under warranty.
Conclusion
Tenants must obey the by-laws intended to enforce the peace and quiet enjoyment for all lots within the scheme, including theirs.
Pretty much, that's the extent of their involvement in the body corporate. In all other matters they must deal directly with their lessor.
photo credit 1: Editor B via photopin cc photo credit 2: Sergiu Bacioiu via photopin cc